FIFA Deputy Secretary-General: "Vietnam's football is closer with international team"
With the successes in this 2 years, Vietnamese football is moving to a new level not only in the region but also in the international football. This…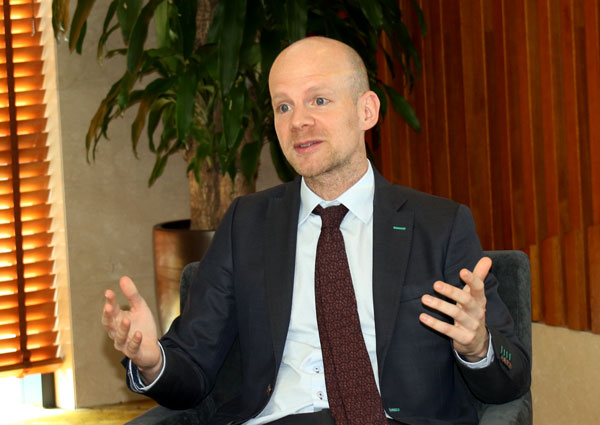 FIFA Deputy Secretary-General Mattias Grafström shared his opinions about the development of Vietnamese football: "I was in the final match of AFF Cup 2018 and had the opportunity to see the historical moment when Vietnam defeat Malaysia. Even the distance between My Dinh stadium and the hotel was very short, it still takes us 30-40 minutes. The football supporters of Vietnam is amazing".
The Deputy Secretary-General of FIFA also highly appreciated the comprehensive investment of the Vietnam Football Federation not only for the national team but also for the women's and young teams. Mr. Mattias said that Vietnam has been working hard and the achievements are fully deserved, especially the achievement in the second round of World Cup 2022 Group G in Asia.
"Generally, Vietnamese football and ASEAN football are improved very well. The strength of Vietnam's football is closer to other teams in the world". Mr. Mattias Grafström said.
He also shared about the supporting of FIFA for the future of ASEAN football: "FIFA has plans to invest and support for ASEAN. As you know, Indonesia will host the U20 FIFA World Cup 2021. This is a good signal. We will try to have more ASEAN countries host international tournaments in the future".
In summary, Mr. Mattias said he always cares and wants to support ASEAN football as well as Vietnamese football: "In my opinion, Vietnam already has a good resource to improve from the professionals and clubs. You don't need too much support, just focus on the development of clubs and you will succeed. The ASEAN Clubs Championship will be a good chance for young players to compete with the international tournaments. We will always support in the future".