U16 Vietnam starts the journey in AFF U16 Youth Championship 2022
U16 Vietnam left Hanoi at 18h00 on July 27 to start the journey at AFF U16 Youth Championship 2022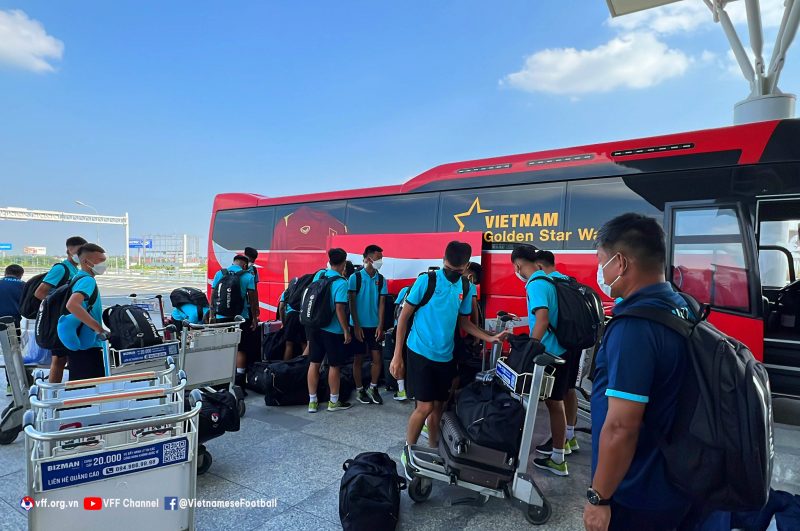 On the afternoon of July 27, the Vietnam U16 team with 40 members, including 28 players, arrived at Noi Bai airport (Hanoi). The team then took off at 6:30 p.m, bound for Singapore's Changi Airport. As the plan, at 23:00 on the same day, U16 Vietnam will arrive at the first transit point, in the journey of 3 flights to the venue of the AFF U16 Youth Championship 2022 in Yogyakarta (Indonesia).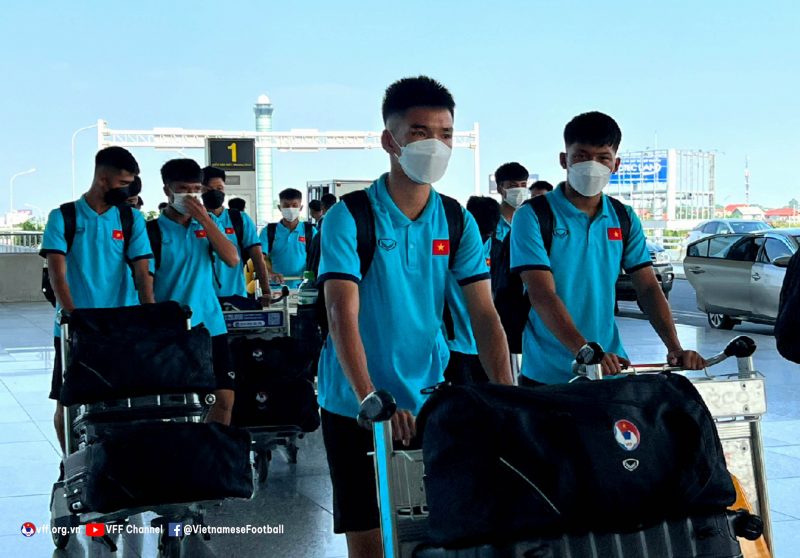 Despite having to fly 3 consecutive routes (Hanoi – Singapore, Singapore – Jakarta, Jakata – Yogyakarta) with a total time of up to 1 day, the young players U16 Vietnam still expressed their eagerness to represent Vietnam to compete in a regional tournament within their age range. Representative of the players in U16 Vietnam team, captain Nguyen Cong Phuong shared: "For me and my teammates, this is the first international tournament in my career. I hope through this tournament, myself as well my team will become more mature and stronger. Hope the team can reach to the final match of the tournament. On behalf of the whole team, I would like to thank the coaches for creating conditions for us".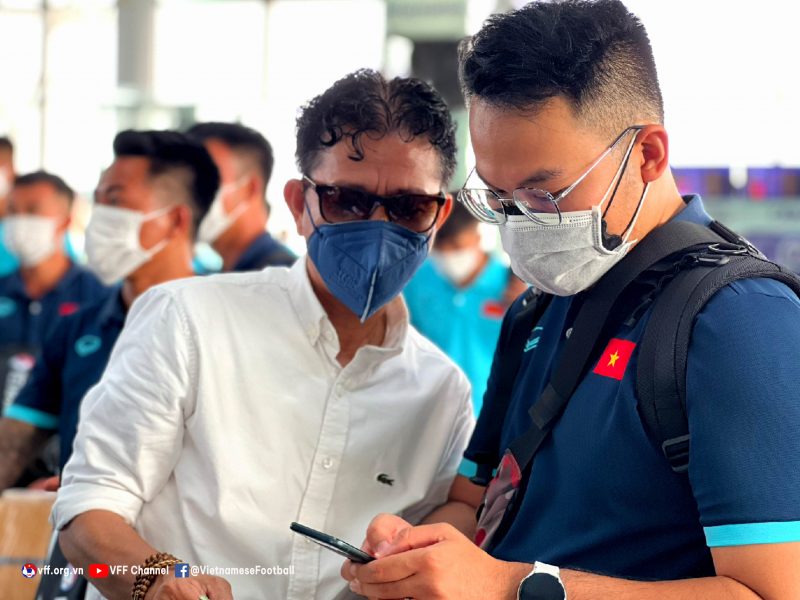 According to the flight schedule, U16 Vietnam will transit in Singapore in 7 hours, before continuing for the second flight, from Changi Airport (Singapore) at 6:20 a.m. to Soekarno Hatta International Airport (Jakarta, capital of Indonesia) at 7:05 a.m. Next, all members of U16 Vietnam will have a waiting time of 7 hours, before continuing the flight at 14:45, from Jakarta to Yogyakarta at 16:10 on the same day.