VFF Vice President Cao Văn Chóng: "I hope football has more and more beautiful acts"
Fair Play is one of the main points that create the value of sports, especially football. The more football develops, the more competitive spirit increases, and fair play needs more attention.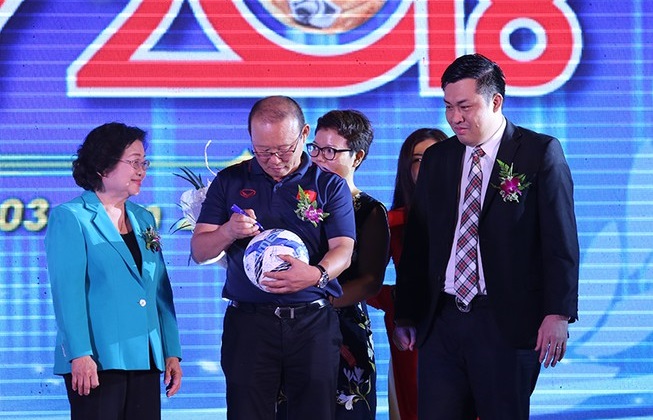 At the football tournaments, fair play always is an important point. It maintains the beautiful meaning of sports.
Therefore, the rules about fair play were applied by FIFA since the World Cup 2018 and became one of the points to evaluate the results of the teams.
The Fair Play Award also is included in the list award of tournaments to encourage beautiful acts. More than that, fair play not only needs to apply inside the stadium but also the outside, thereby create more beautiful values to communities.
Fair Play Award organized by Pháp Luật TP.HCM News also follow that mission. Since 2012, VFF always supports and appreciated this event.
In 2019, the Fair Play Award has many nominates for the beautiful acts, in which there are 5 nominates agreed by the evaluation council that were the most suitable with the criteria. The Fair Play Award for head coach Mai Đức Chung is extremely worthy of his important contribution to Vietnamese football, especially women's football. To be honest, I also appreciate the contribution of head coach Park Hang-seo, women players, coach Ngô Duy Lân, and player Chương Thị Kiều.
Especially, I was attracted by 2 police men of Nam Định province who timely gave first aid to a child had a seizure when entered Thiên Trường Stadium. It shows the beautiful image of the police as well as humanity.