Vietnam Women team travels to Spain for training camp
In the morning of Dec 27, Vietnam Women Team traveled to Spain for the training camp preparing for the Women's Asian Cup 2022 in India on Jan 2022.

27/12/2021 11:44:23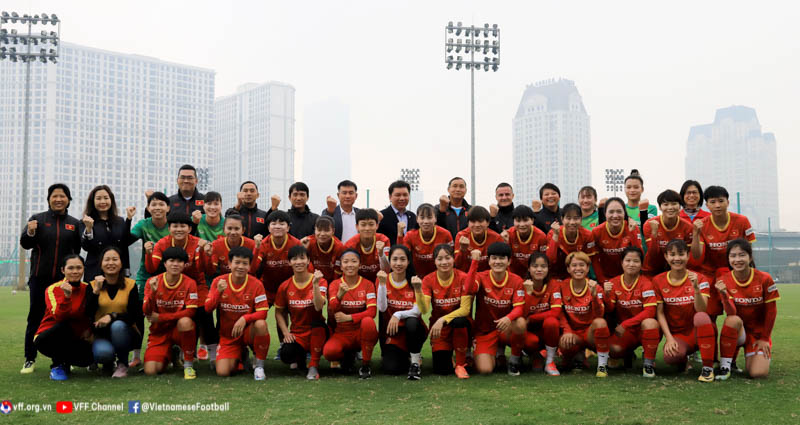 Head coach Mai Duc Chung also announced the list of 23 players who joined the training and competition. These are the players who have a good performance and are suitable for the tactics of the head coach as well as coaching assistants.
To prepare for the Women's Asian Cup 2022, the team had 4 weeks of training to improve physical strength and learn tactics. Even facing many difficulties due to the pandemic, Huynh Nhu and her teammates have effort and practiced hard. Coaching assistants set up 3 friendly matches for players. In this overseas training camp, the team also has 4 more friendly matches.
"Still having some issues need to improve, coaching assistants will continue to adjust in this training camp. I also hope that by the friendly matches with the teams who are playing in the 2nd and 3rd Division Championship of Spain, the women team will have more experiences before the competition", head coach Mai Duc Chung shared.
As the plan, the team traveled to Spain at the night of Dec 12, transit in Istanbul (Turkey) before arriving in Malaga (Spain).