Vietnam women's team arrives in Frankfurt, starting a training camp in Europe
On the afternoon of June 5, the Vietnam women's team was present in Frankfurt (Germany) to start a training camp to prepare for the FIFA Women's World Cup 2023.

07/06/2023 01:12:49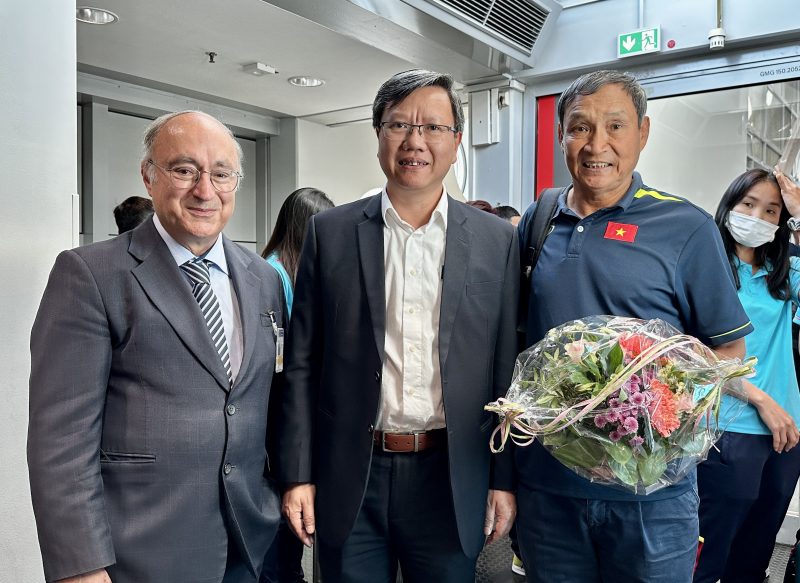 The flight of coach Mai Duc Chung's team landed at Frankfurt international airport at 17h00 (local time). As soon as the team landed, the Vietnam women's team received an enthusiastic welcome from the Vietnamese Consulate in Frankfurt. Mr. Le Quang Long – Consulate General of Vietnam in Frankfurt and consular officers directly went to the airport and created favorable conditions for the team during the entry process.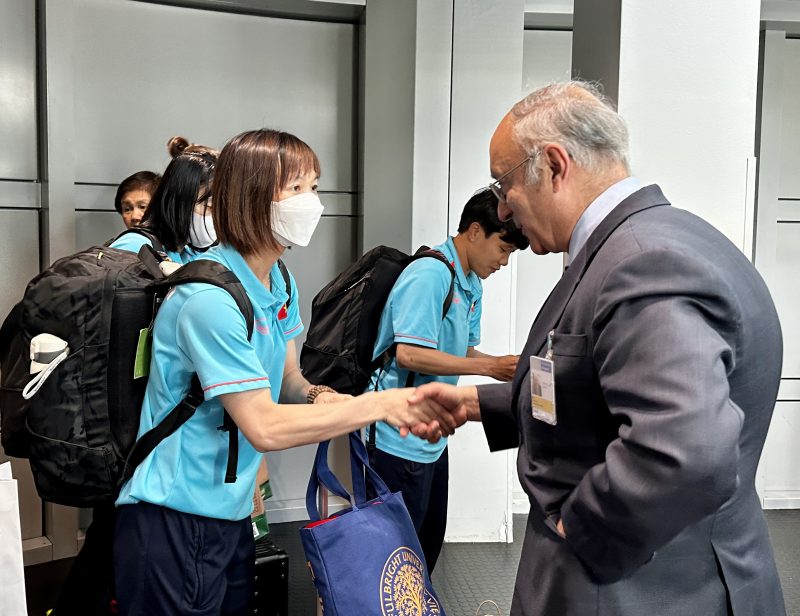 After completing the procedures, the Vietnam women's team moved to the Hotel NH Frankfurt Airport West, which is 15 minutes away by bus from the airport. This will be the place where the team are stationed during training camp in Germany.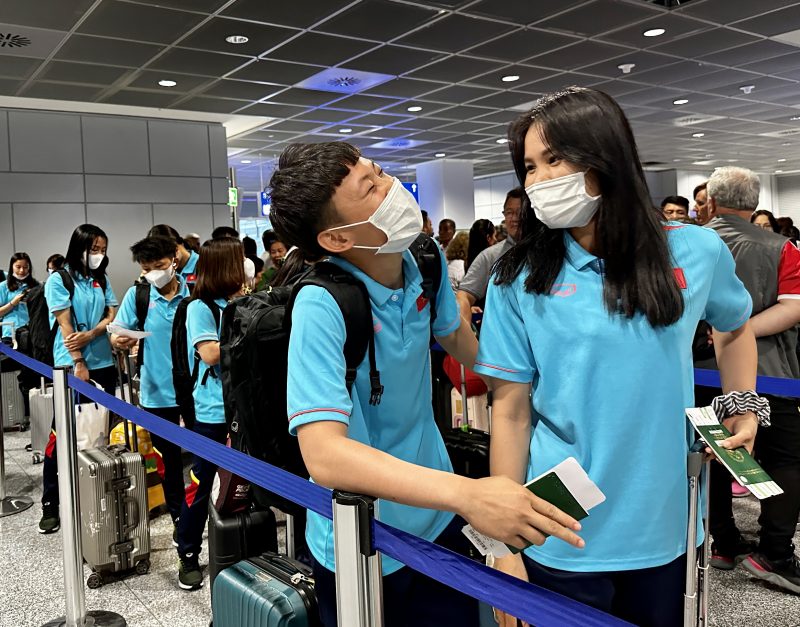 The weather in Frankfurt this afternoon is sunny but the temperature is not too high. This also helps players reduce fatigue after a long journey.
Late on the same day, captain Huynh Nhu also quickly took a flight from Portugal to Germany to join the team.