Việt Nam defeat Russia in U15 tournament opener
Việt Nam beat Russia 2-0 in the opening match of an international football tournament for U15 players in Bà Rịa-Vũng Tàu Province on Tuesday.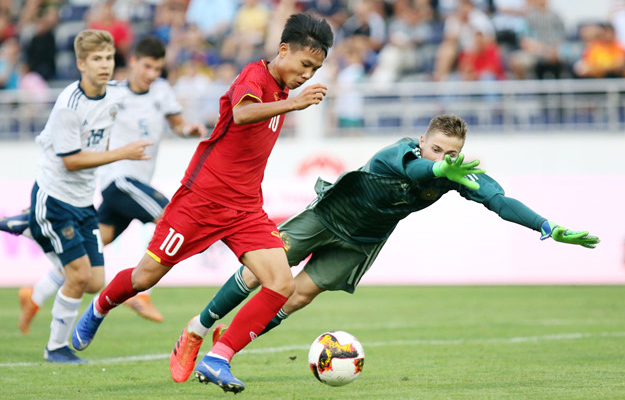 Substitute Cái Văn Quỳ stole the ball from Russian players twice to score both goals for the hosts in the second half.
The visitors said their fatigue after flying 28 hours from Russia was in part to blame for the loss. Their players are also one year younger than the Vietnamese side.
In the other match, South Korea trounced Myanmar 6-1 to sit atop the ranking.
In the next fixture on August 28, South Korea will play third-placed Russia and Việt Nam will meet last-placed Myanmar.
The four-side friendly tournament, the Acecook Cup, is held at the Bà Rịa City Stadium in a round-robin format. The team with the most points will be crowned champions. The tournament is supported by the Union of European Football Associations towards youth football in 2019.