AFC decides to cancel AFC Cup 2020 and keep organizing AFC Champions League 2020
On the afternoon of 10th Sep, the AFC Executive Committee had an online meeting to evaluate and discuss the main decisions to organize tournaments in the later period of 2020. VFF Permanent Vice President Trần Quốc Tuấn joined the meeting as a member of the AFC Executive Committee, Director of the Competition Department.

11/09/2020 10:16:30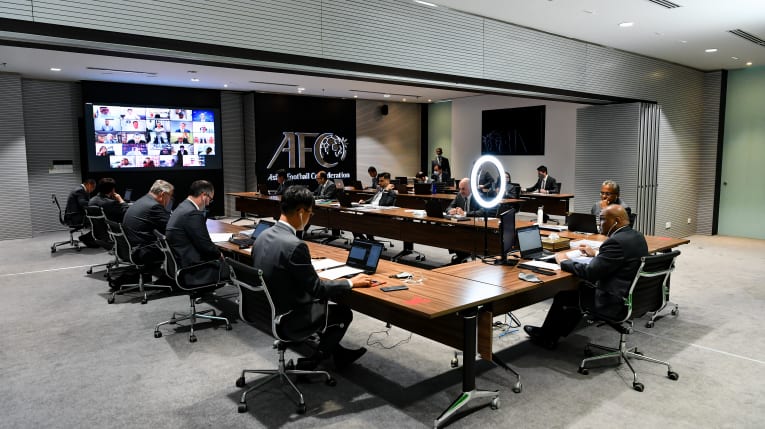 At the meeting, the AFC Executive Committee focused on the effect of the Covid-19 pandemic on the countries' football at this period. According to the evaluation of AFC President Sheikh Salman bin Ebrahim Al Khalifa, even the pandemic is still creating many issues in some Asia's countries, there are some positive signatures when football has returned in many national tournaments such as Korea, Australia, Japan, or there are some countries at ASEAN are preparing for the returning of football such as Vietnam, Myanmar, Malaysia, Thailand, etc.
After analyzing and evaluating, the AFC Executive Committee decided main points forward to 2 targets, which are creating favorable conditions for national tournaments and build the best plan for important tournaments of Asia.
Thereby, AFC Executive Committee decided to cancel AFC Cup 2020 and AFC Futsal Club Championship 2020. Other tournaments will be moved to 2021 including World Cup 2020 Qualifier, the AFC U-16, and AFC U-19 Championships, scheduled for Bahrain and Uzbekistan, have been postponed until early 2021; AFC Futsal Championship shall be moved to new dates between December 2-13.
For AFC Champions League 2020, AFC Executive Committee agreed to continue to organize. The tournament will be gather playing at 1 place.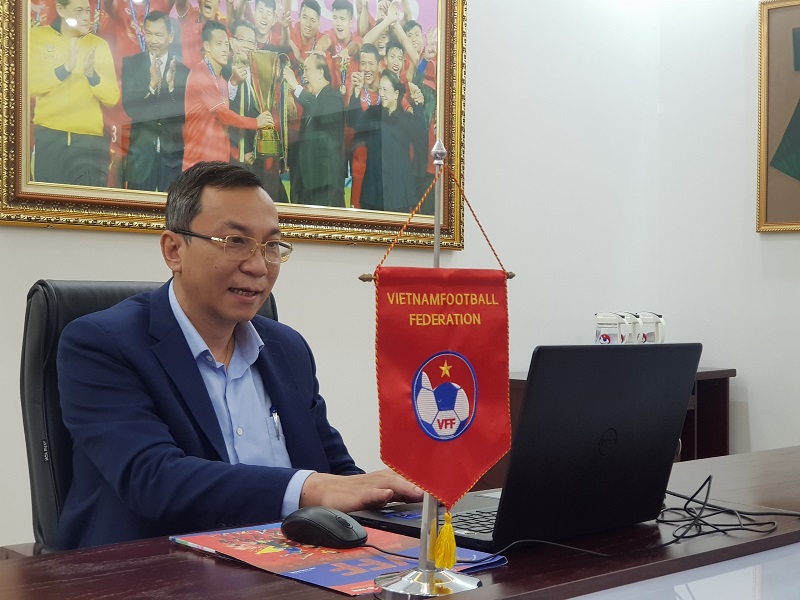 VFF Permanent Vice President Trần Quốc Tuấn said: "Since 14th Sep, the next matches of West Asia will kick-off in Doha, Qatar. For East Asia, the matches will play on Nov. AFC will continue to research and update the situation to address the details schedule, then complete the organization of this tournament. This is a meaningful tournament for Asia Football, related to finance, license, marketing, etc. Therefore, AFC will try to work with members to both ensure the prevention of Covid-19 and the benefit of members".
He emphasized that "Each decision of AFC all need a careful discussion. Recently time, function departments of finance, marketing, and competition had many meetings to evaluate the situation. VFF also suggests ideas to AFC to ensure the balance and best benefit for associations as well as AFC during the pandemic".
As the opinion of Mr. Trần Quốc Tuấn, the canceling of AFC Cup 2020 is an understandable decision to help the developing countries to focus on the national tournaments, ensure the resources and benefit of clubs".