Malaysian referees to officiate V.League 1 matches
Two Malaysian referees will officiate over three key matches in the last two rounds of V.League 1.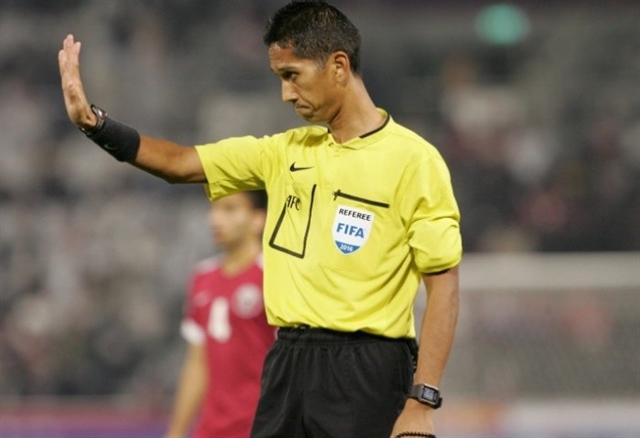 Amirul Izwan Yaacob is one of two Malaysian referees to work in V.League 1 this season.
The Việt Nam Professional Football Company (VPF) has invited Suhaizi Shukri and Mohd Amirul Izwan Yaacob by the Football Association of Malaysia.
The three matches will be contested between Nam Định and Hải Phòng and Thanh Hóa and Viettel on October 19, and Hoàng Anh Gia Lai and Sanna Khánh Hòa on October 23. The results are likely to dictate who is relegated and who reaches the play-offs.
The VPF regularly invites foreign referees to officiate in the V.League 1 to ensure fairness and avoid match fixing.
It recently barred referee Trương Hồng Vũ from officiating over any tournament after this FIFA-certificated referee made a controversial decision in a match between Viettel and Becamex Bình Dương on September 20.
Viettel defender Bùi Tiến Dũng was fouled near the end of the match but Vũ decided to award Bình Dương a free kick that led to a goal from striker Nguyễn Tiến Linh to make the score 2-2. Following protests from the Viettel players, Vũ talked with his assistants and decided to overrule the goal. Viettel ended up winning 2-1 and Bình Dương's chances of reaching the top three were over.