Việt Nam crush Laos at AFC U19 event
Việt Nam crushed Laos 4-0 in the final Group H match of the 2018 AFC U-19 Championship qualification at the Hsinchu County Second Stadium in Chinese…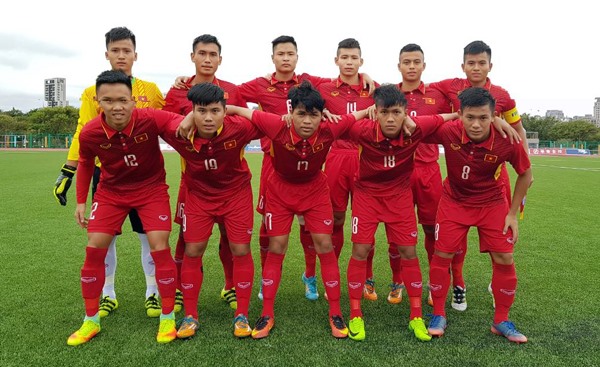 The result meant Việt Nam finished atop the group with nine points after three matches, qualifying for the event's finals.
Earlier, Việt Nam defeated Chinese Taipei 2-1 and beat Macao 2-0.
From the opening whistle, Việt Nam played on the front foot, launching many attacks. Trần Bảo Toàn opened the scoring in the 36th minute for the Vietnamese, and the advantage was doubled through Dụng Quang Nho just two minutes later.
Việt Nam dominated the rest of the half but failed to add to their tally, leaving the score at the break 2-0.
It was more of the same in the second half, with Nguyễn Lý Nam Cung heading home in 61st minute to make it 3-0.
Trương Tiến Anh put the icing on the cake with a spectacular finish in the 74th minute, giving Viet Nam a resounding 4-0 win.
Việt Nam will now look to prepare for the finals in Indonesia next October.