Spaniard Rodrigo to coach Vietnamese futsal team
The Việt Nam Football Federation (VFF) has signed a three-year contract with Miguel Rodrigo as the head coach of the national futsal team.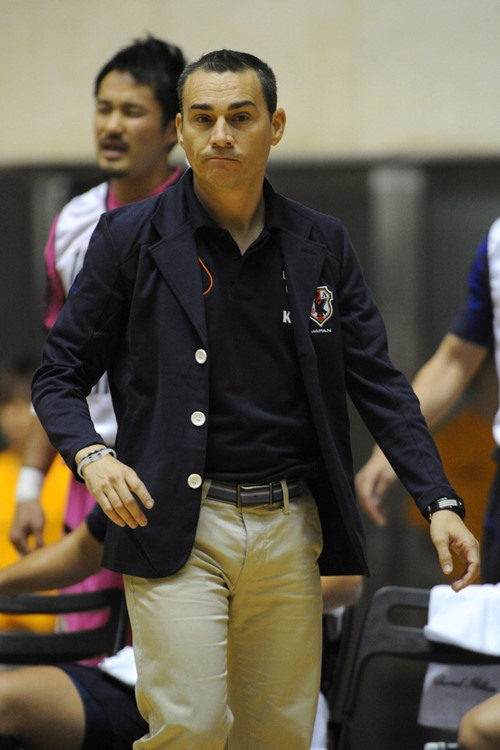 Miguel Rodrigo acts as coach of Japan at the World Cup last year.
The Spaniard, 46, is a well-known coach in the world of futsal.
The Valencia-born played futsal for five years for for Banco de Granada and Almunecar Perez Casket clubs before becoming a trainer at the age of 21.
Rodrigo worked with clubs in Russia, Italy and Spain, which are the leading futsal hubs in the world, from 1991 to 2008.
He coached the national team of Japan from 2009 to 2016. During these years, Japan championed the Asian tournament twice in 2012 and 2014.
Due to his depth of tactics and formations, he was dubbed by the Japanese media and fans as The Magician.
Rodrigo then moved to Thailand and led the team to the top podium in the ASEAN championship and the last-eight round of the World Cup finals. The Thai U20 team also bagged a bronze medal at the Asian event early this year.
"Miguel Rodrigo has all the qualities that we need, and we hope he will help us attain success," said Trần Anh Tú, head of VFF's Futsal Department.
"As far as I have known, the new coach has set higher standards for players than (former coach) Bruno Garcia. He will officially take charge of the team on June 25, when we gather them to prepare for the August's SEA Games," said Tú.
Rodrigo has been asked to lead Việt Nam to win a slot in the 2020 World Cup in Japan.
Việt Nam are under acting coach and captain Nguyễn Bảo Quân, since Garcia said goodbye last September. Under Garcia, Việt Nam ranked fourth in the Asian championship, winning a berth at the World Cup. In the Colombian event, Việt Nam entered the last-eight stage where they lost 0-7 to Russia.