Việt Nam crush Lebanon 7-0 at AFC women's champs
Việt Nam's U16 team crushed Lebanon 7-0 in the third match of their Group F qualifying round for the 2019 Asian Football Confederation (AFC)…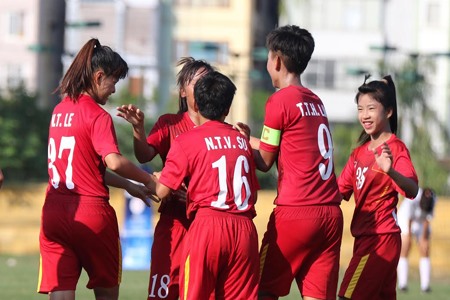 After losing the early goal, Lebanon went on the attack, but ended up conceding a further six.
The win maintains Việt Nam's perfect start after beating Bahrain 14-0 and the United Arab Emirates 4-0 to top Group F.
Việt Nam will next meet Bangladesh in the last qualifying match on Sunday.
The winners of six groups and the best two runners-up will enter the next phase.