Việt Nam U15s beat Myanmar 2-1 in Acecook Cup
Việt Nam fought back late to defeat Myanmar 2-1 in their second match at the U15 International Football Tournament, the Acecook Cup, yesterday in Bà…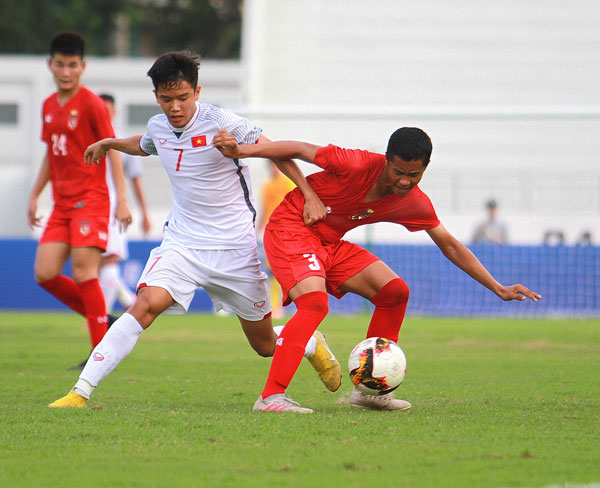 Võ Anh Quân netted a double for the hosts in the last 10 minutes of the match after Kyaw Min Khant of Myanmar opened the scoring in the 43rd minute.
In the other match, South Korea trounced Russia 6-0 to top the table.
Việt Nam, who are in second place, will play South Korea in the last match on Friday. While the visitors just need a draw to secure the trophy, Việt Nam must take a win for the title due to South Korea's better goal difference.
In the other match, Myanmar will face Russia for third place.