Việt Nam beat UAE in AFC U16 champs
Việt Nam crushed the United Arab Emirates (UAE) 4-0 in the Group F qualifying round of the 2019 Asian Football Confederation (AFC) Women's U16…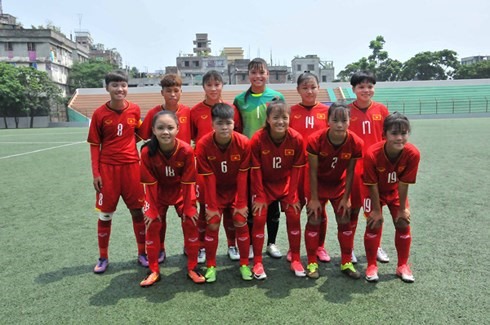 Despite the hot weather, the Vietnamese side controlled the game and didn't miss any chance to make a goal with forward Phan Thị Ngọc Trâm netting a brace in the 15th and 25th minutes. Đỗ Thị Nhi extended the lead in the 79th minute before Bùi Thị Thương came off the bench to seal the victory three minutes into injury time.
In the other match, Lebanon easily beat Bahrain 8-0 to top Group F.
On September 19, Việt Nam will next take on Bahrain.