Closing AFC 'C' Coaching certificate course 2020
On the afternoon of 27th Sep, the closing ceremony of the AFC 'C' Coaching certificate course 2020 with the attending of 24 trainees from clubs/centres around the country was held at the VFF office.

28/09/2020 16:28:35
Attending the closing ceremony, there were Mrs. Nguyễn Thanh Hà – VFF Deputy General Secretary; Mr. Lưu Quang Điện Biên – Director of Grassroots, Coaching Education & Affiliated Mas; Instructor Yusuke Adachi – VFF Technical Director; Instructor Akira Ijiri – Head coach of U19 Women National Team.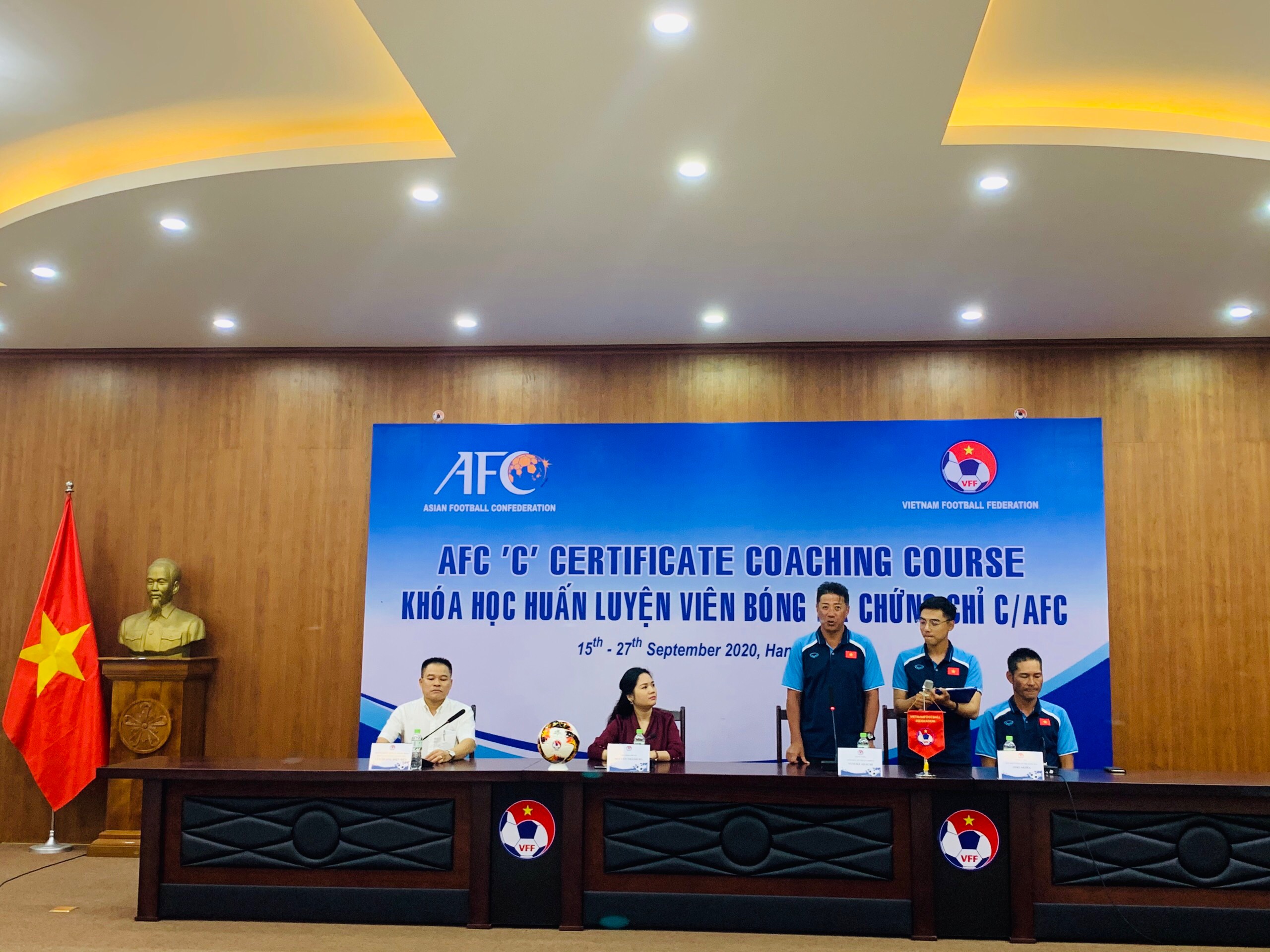 Speak at the ceremony, instructor Yusuke Adachi – VFF Technical Director emphasized: "This is my first course in the role of VFF's Technical Director, so I had high expectations with this course. With the effort of trainees, I think we got some success. I believe that your efforts will help Vietnamese Football more develop in the future".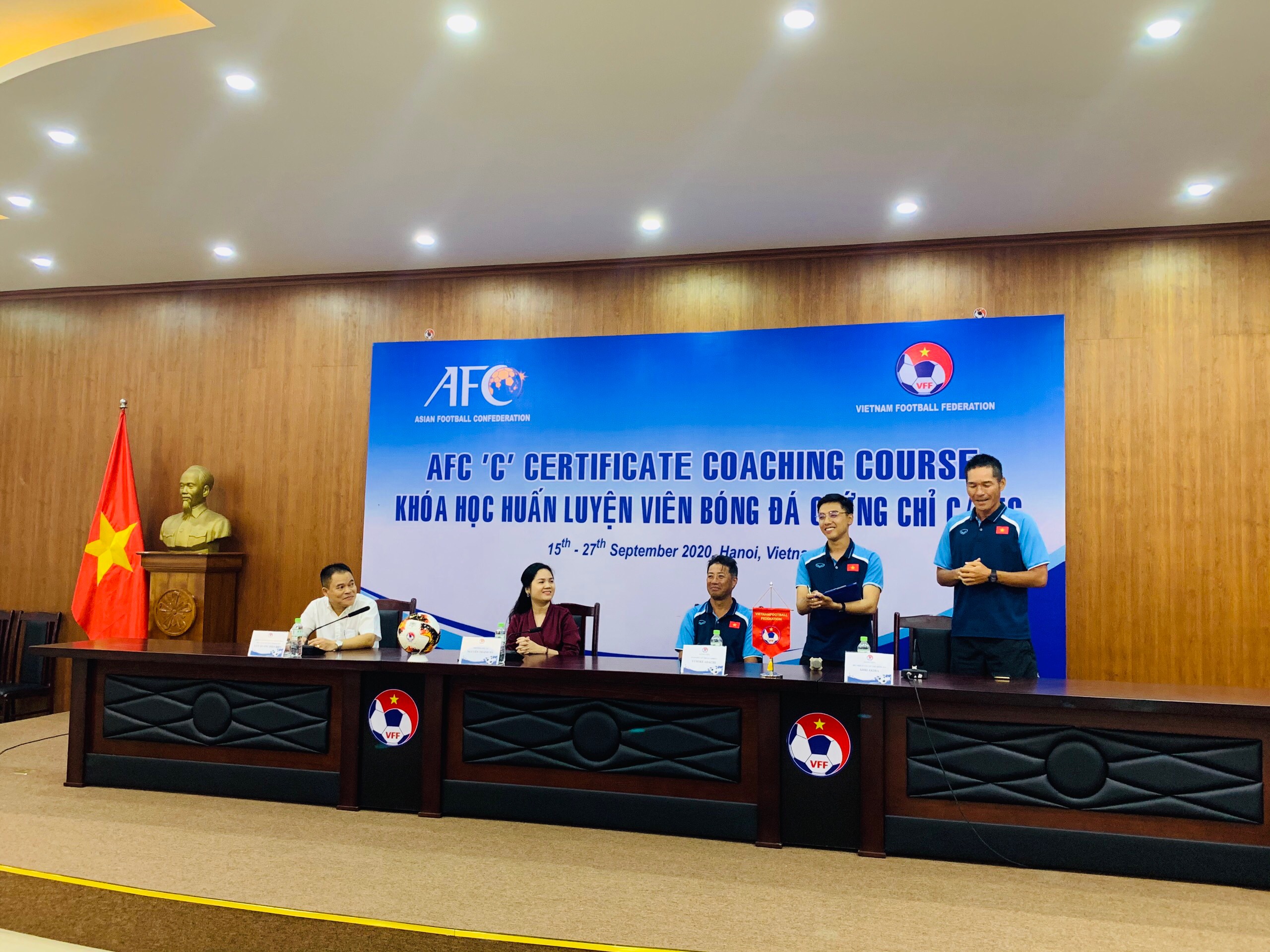 Instructor Akira Ijiri – head coach of the U19 Women National Team thanked the trainees for working hard during the course. "After this course, we will be friends as well as colleagues in the training football field. I'm very thank you for the experience in these 2 weeks".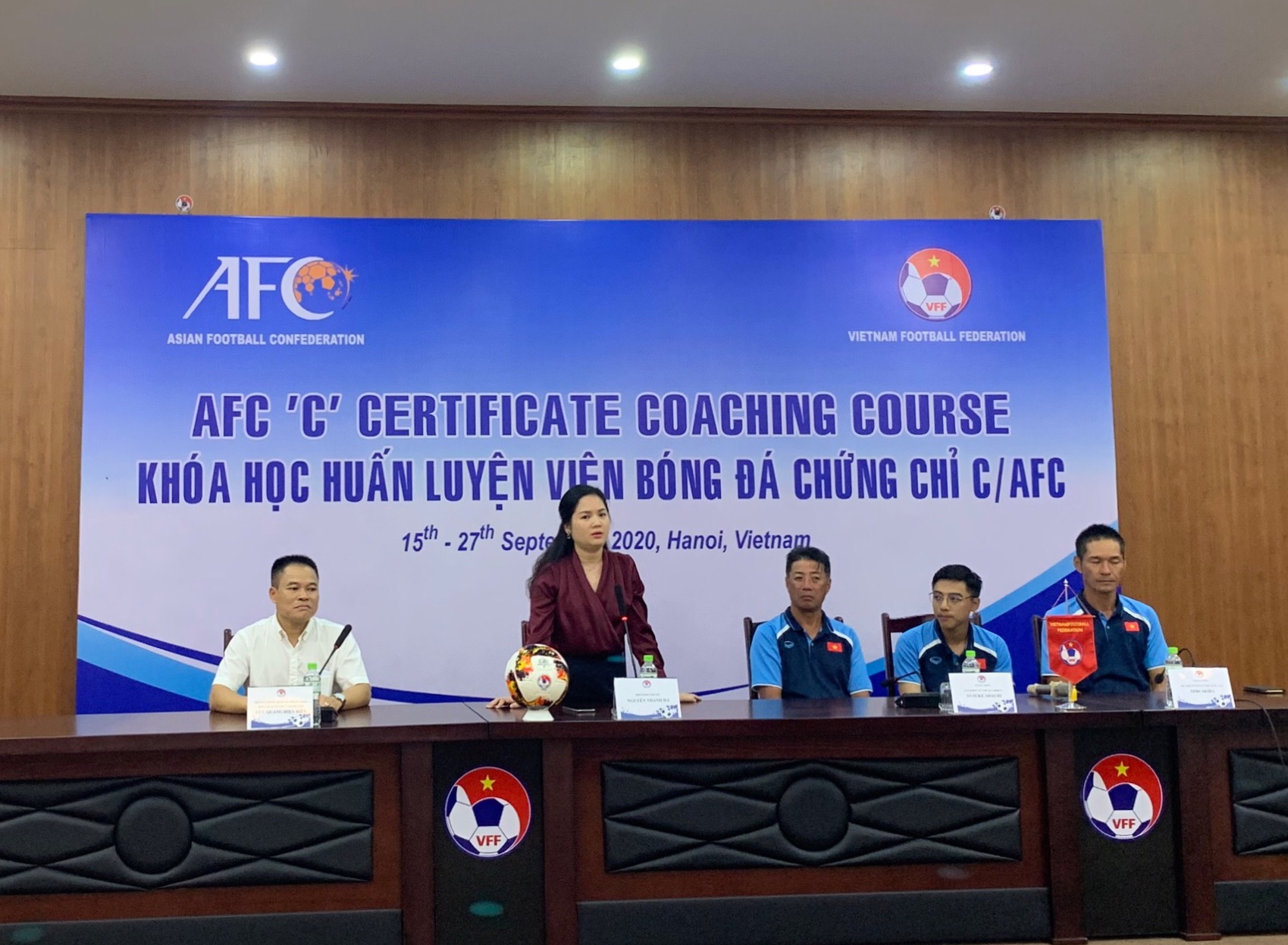 On behalf of VFF, Deputy General Secretary Nguyễn Thanh Hà thanked AFC, 2 instructors. "This is the first time VFF organized a course by ourselves as the new format of AFC. The success of this course will be advantageous for the next courses. VFF hopes that the trainees will apply the knowledge of this course into the training tasks, thereby make Vietnamese Football become more develop".
On behalf of 24 students, Mr. Nguyễn Đức Anh thanked AFC and VFF for the organization of this course. "During 12 days, I and my classmates had the chance to study and practice to start our training journey".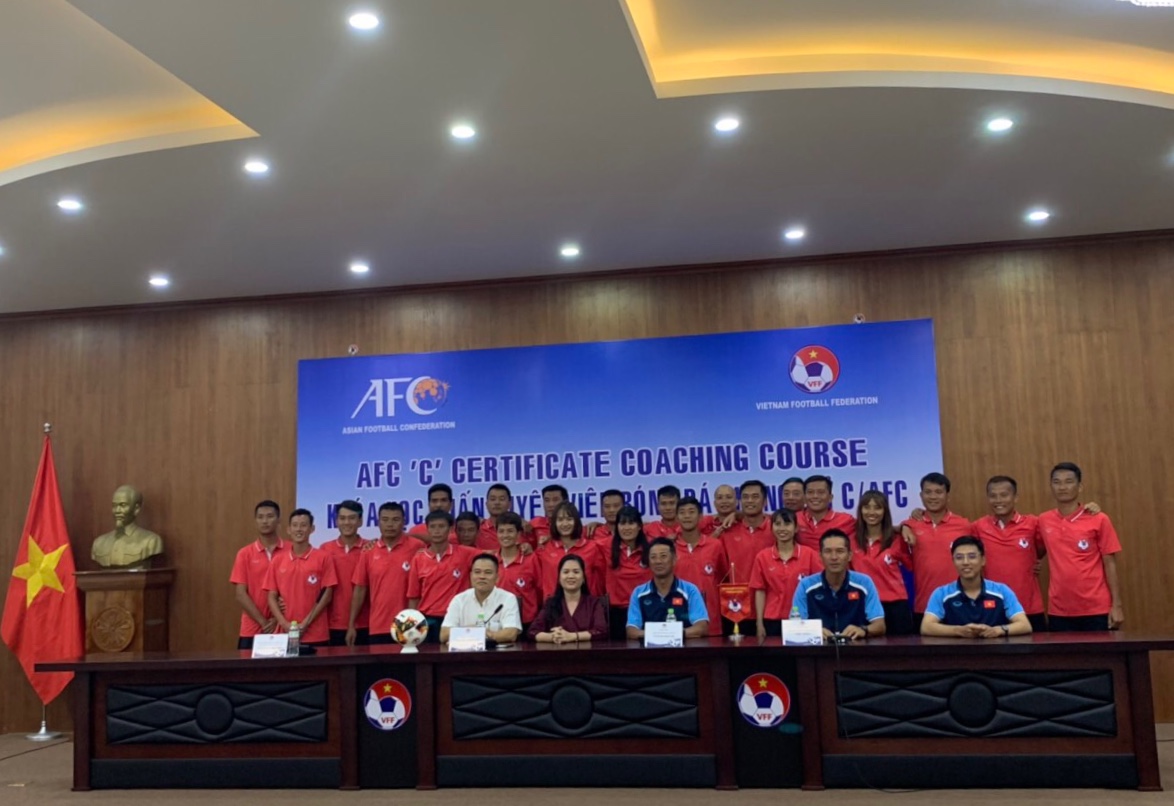 The AFC 'C' coaching certificate course 2020 is the first course after the Covid-19 pandemic. The trainees had 2 weeks from 15th Sep to 27th Sep to discuss, update the newest and basic knowledge about the training football job.