Closing training on the organization of national professional tournaments in 2020
After 6 days of training, the training program of the national professional tournaments in 2020 finished on the morning of 7th Feb at La Thanh Hotel (Hanoi).

07/02/2020 17:17:37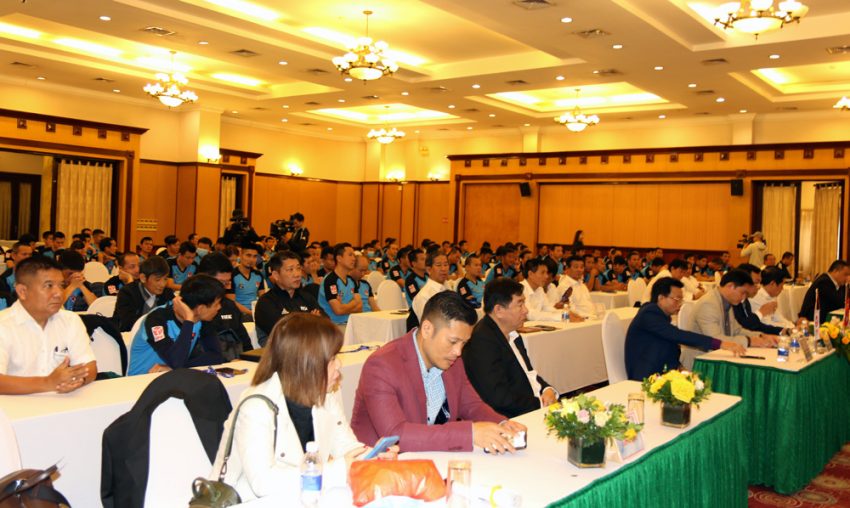 Attending the ceremony there were VFF Permanent Vice President Tran Quoc Tuan; VFF General Secretary Le Hoai Anh; Permanent Member of the VFF Executive Committee, Chairman of the Board of Directors of VPF Tran Anh Tu; VPF Vice managing director Nguyen Trong Hoai; Head of Referee Department Duong Van Hien and the members.
On behalf of the organizer, VFF General Secretary Le Hoai Anh reported the key results of the classes. According to the evaluation, even the weather is not good with rain and high humidity, the students tried hard to complete the lessons.
Mr. Le Hoai Anh emphasized that while Vietnamese Football is strongly growing up, the training program was extended with the participation of assessors, referees, media staff, and medical staff. The content of the program follows the experiences of AFC and FIFA.
Mr. Tran Anh Tu – Chairman of the Board of Directors of VPF said that VPF always hopes that referees and assessors have high responsibilities and strongly mental in every situation. He argued that the achievements of assessors and referees at the season 2020 will be the best evidence for the development of Vietnamese professional tournaments.
On behalf of VFF, Mr. Tran Quoc Tuan – VFF Permanent Vice President appreciated the efforts and results of the students. He said that all experience lessons need to apply in reality to create historical change for Vietnamese Football.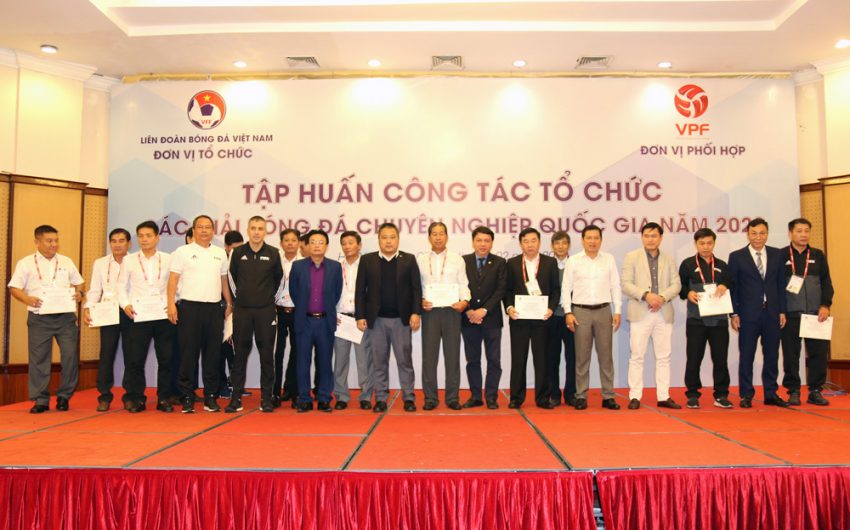 After the closing ceremony, the organizer had a discussion with the media about the key content of the competition law in 2019/2020.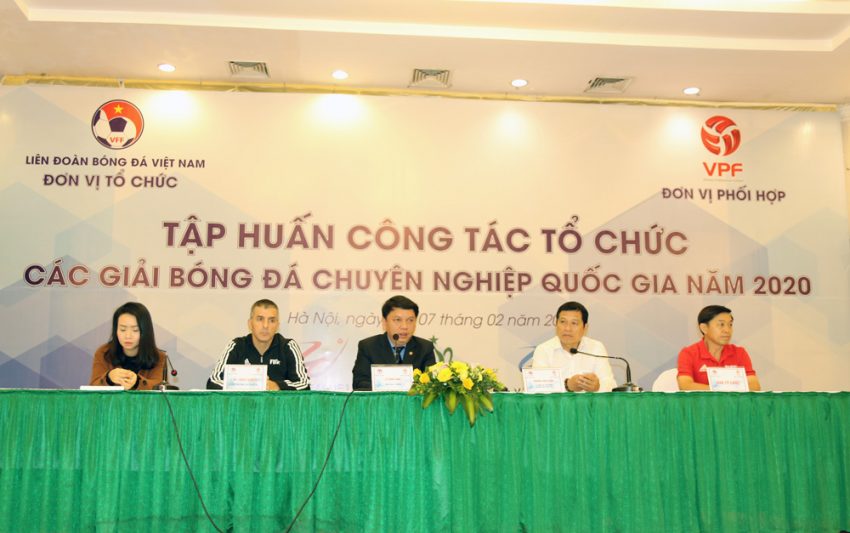 According to Mr. Le Hoai Anh, in the current period of modern football, communication has a close relationship with the success of the tournament. Hence, understanding the competition law is the necessary thing.