Việt Nam lose at Asian U20 Futsal Championship
Việt Nam were knocked out in the quarter-finals of the Asian U20 Futsal Championship after losing 5-7 to Indonesia on Tuesday in Iran.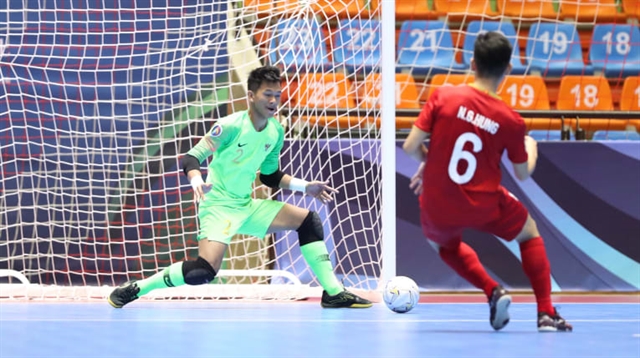 Việt Nam scored five goals in the second half of the match but it was not enough to help them beat powerful Indonesia who netted twice in the first half and five in the second.
Coach Nguyễn Quốc Tuấn said his young players were shocked after conceding the first goal, leading to their consecutive mistakes. However it provides good experience for them, most of whom are 18 and 19, for coming tournaments.