Vinamilk to sponsor national football teams
Vinamilk yesterday became an official sponsor of the national men's and women's football teams at a signing ceremony held in Hà Nội.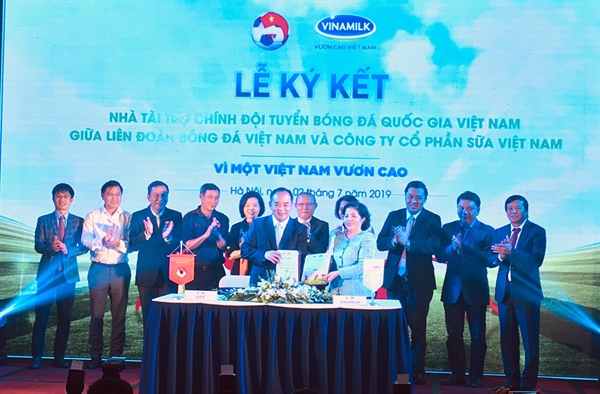 Vinamilk has pledged to support the teams for three years starting from 2019.
Speaking at the event, the Việt Nam Football Federation President Lê Khánh Hải said nutrition was one of most important elements that strongly contributed to the success of sports including football. In recent times, Vietnamese players' physique has improved a lot thanks to nutrition. As one of the leading companies in the field of nutrition, Vinamilk is aiming to push Việt Nam on the regional and international football maps.
Hải also promised the national teams would do their best at upcoming tournaments for the fans.
Mai Kiều Liên, general director of Vinamilk, said the company hoped to help players improve their physique and continue writing new chapters in national footballing history.
Details of the sponsorship value were not revealed.