U23 Việt Nam defeated Palestine 2-1
Việt Nam under 23's got off to a winning start in the U23 International Championship – Vinaphone Cup 2018 tournament in Hà Nội last night.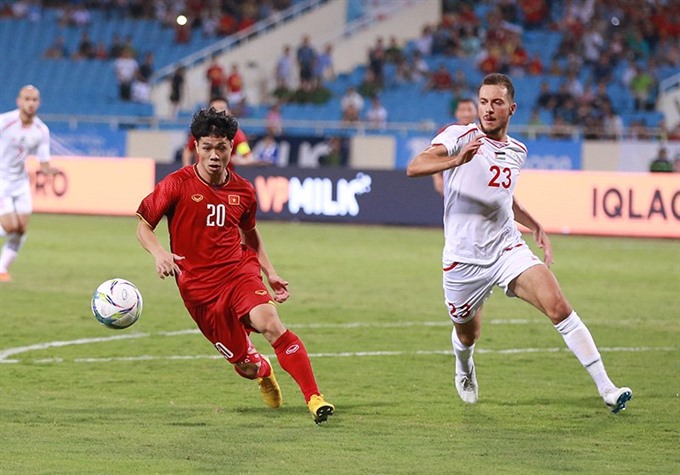 The young lions came from behind to beat Palestine by two goals to one in the opening match.

This was the first competitive match the U23's have played since their heroics at the beginning of the year reaching the final of the AFC Tournament in China.

On a rain soaked pitch at Mỹ Đình National stadium the home team struggled to find their feet.
Just before the half hour mark they fell one behind after a good header from Palestine striker Oday Dabbagh.
The goal sparked life into the home side who started to string good passes together and threaten the visitors goal.
The equaliser finally came on the stroke of half time.
Neat work on the edge of the box by the Việt Nam forwards saw the ball played through to Nguyễn Công Phượng who finished in the corner.
After the break the home side continued their good form and pressed in search of a second.
The goal came seven minutes later from midfielder Nguyễn Quang Hải much to the delight of the healthy crowd who had braved heavy rains to see the match.
After going in front early in the second half Việt Nam took their foot off the gas, inviting the visitors to attack in the hope of adding a third before the final whistle.
But as the clock ticked the home side's defence stood firm, and despite Palestine's best efforts the score remained 2-1.
Next up on Oman on Sunday, 7.30pm (Hà Nội time) at the same venue.