Việt Nam enter the second qualifying round of AFC women's champs
Although they were defeated by U16 Bangladesh 2-0 in their last match of the first qualifying round for the 2019 Asian Football Confederation (AFC)…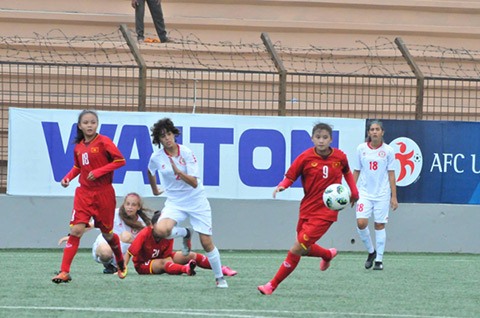 Previously, Việt Nam had defeated Lebanon 7-0, Bahrain 14-0 and the United Arab Emirates 4-0 in Group F.
These results secured Viet Nam second place and a spot in the next round, despite Bangladesh's comfortable 2-0 win.
The home side also entered the second qualifying round by topping Group F.
The second qualifying round will include eight teams and divided into two groups.
The two winners of each group will qualify for the finals round of the AFC Women's U16 Championship with hosts Thailand together with the winner, runner-up and second runner-up of the previous tournament, namely North Korea, South Korea and Japan.