Việt Nam beat Bahrain at AFC women's champs
Việt Nam's U16 team defeated Bahrain 14-0 in the second match of the Group F qualifying round of the 2019 Asian Football Confederation (AFC)…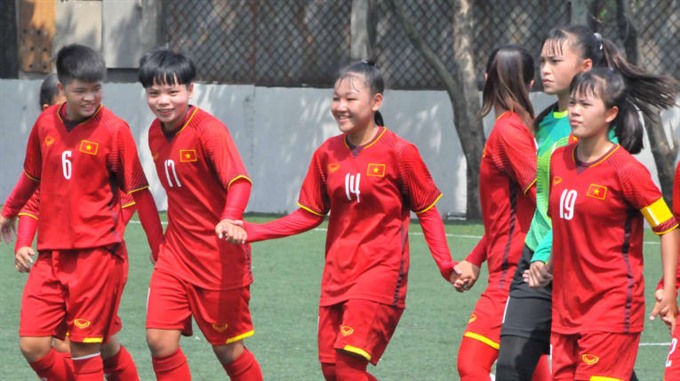 Việt Nam dominated the match from the opening. Đặng Thanh Thảo wrote her name in the scoresheet with six goals. The goals of Captain Vũ Thị Hoa, Nguyễn Thị Như Quỳnh and Nguyễn Thị Huyền helped Việt Nam have a strong win in this game.
Earlier, Việt Nam crushed the United Arab Emirates 4-0 in the first match.
Việt Nam will next meet Lebanon on Friday at Bir Shreshtha Mustafa Kamal Stadium.