National futsal tournament's second stage begins in HCM City
The second half of the National Futsal Championship will begin today as defending champions Thái Sơn Nam host Quảng Nam in HCM City.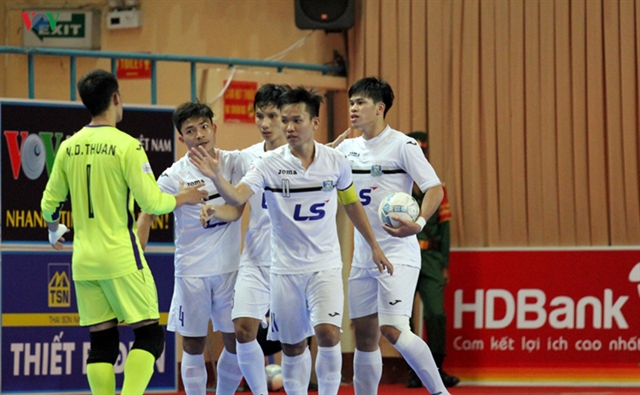 Thái Sơn Nam, who finished third in the AFC Futsal Club Championship two weeks ago, are currently second in the table, while are dead last Quảng Nam
Later on, Thái Sơn Bắc will play Tân Hiệp Hưng while Sanatech Khánh Hòa will meet Sanna Khánh Hòa.
Tomorrow, leading Sahako will face Cao Bằng and Đà Nẵng will see Kardiachain Sài Gòn.
Matches of the second period from August 29 to September 19 with the participation of 10 clubs will be held at the Lãnh Binh Thăng Gymnasium in District 11, and will be aired live on VTC3 and the VFF's YouTube channels.