Women's clubs to take part in first ever National Cup in May
Six teams will compete in the first ever National Women's Football Cup later this month.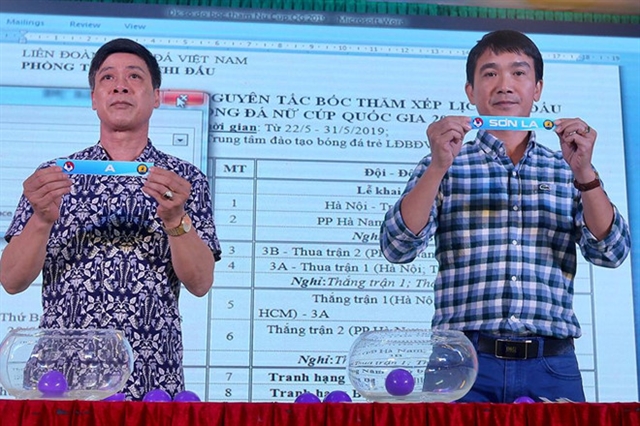 They are divided into two groups playing in a round robin format. The best team of each group will advance to the final.
The tournament which will pay VNĐ300 million (US$13,000) in total and will start on May 22 until May 31.
Speaking at the draw yesterday in Hà Nội, Việt Nam Football Federation Deputy General Secretary Nguyễn Minh Châu said the event would offer more opportunities for female players and hoped it would become an annual event.
This year's tournament is sponsored by Thái Sơn Nam Trading Company which specifies on Automation System and Electrical Equipment.