Coach Phillippe Troussier: "U19 Vietnam will endeavor on each match"
In the press conference before the 2020 AFC U-19 Championship qualification – group J, U19 Vietnam's coach Phillippe Troussier admitted U19 Vietnam…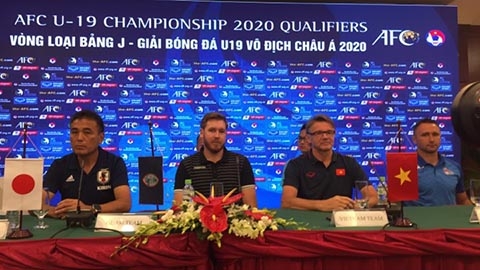 "Firstly, I am very welcome to all teams who come to the 2020 AFC U-19 Championship qualification. Playing at home creates huge pressure for U19 Vietnam because of the high expectation. U19 Vietnam has good preparation and now is the time of competition. Of course, the matches of the qualifier will not easy so we have to focus on all matches". Head coach Phillippe Troussier said at the beginning of the conference.
In the list of the team for the qualification, coach Phillippe Troussier suddenly deleted the name of Vo Nguyen Hoang who is the excellent striker of PVF. Explain about this decision, the teacher of U19 Vietnam said: "I chose the players to make sure the balance in the line-up. If Nguyen Hoang joined, another player would out and vice versa. Besides, I chose the player due to the performance in the last 2 months. I am happy with the current list".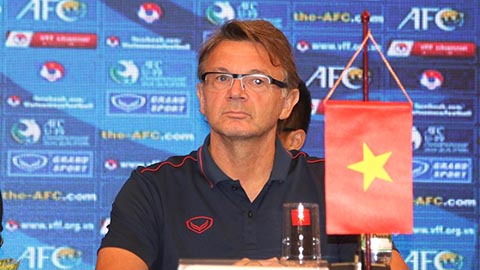 "I know Japan more than Guam and Mongolia. Anyway, we respect all the opponents. According to the theory, Japan is ranked 1st, following by Vietnam and then Guam and Mongolia. However, in football, it is difficult to make sure anything, when every team has 11 players and all of them can make a mistake. U19 Vietnam has to focus on all matches". The head coach said.
In the opening match, U19 Vietnam will against Mongolia U19 at 19:00 on November 6 at Thong Nhat Stadium. This is a weaker opponent so the goal of the home team is to get the victory.