Dr. Choi appreciates exercise spirit to recover of women players
Dr. Choi Ju Young is working hard to treat some women players at the Vietnam Youth Football Training Center. After a period, the injuries of the players are having good signs.

12/08/2020 10:24:30
Now, 8 women players are practicing at the Vietnam Youth Football Training Center under the treatment of Dr. Choi Ju Young.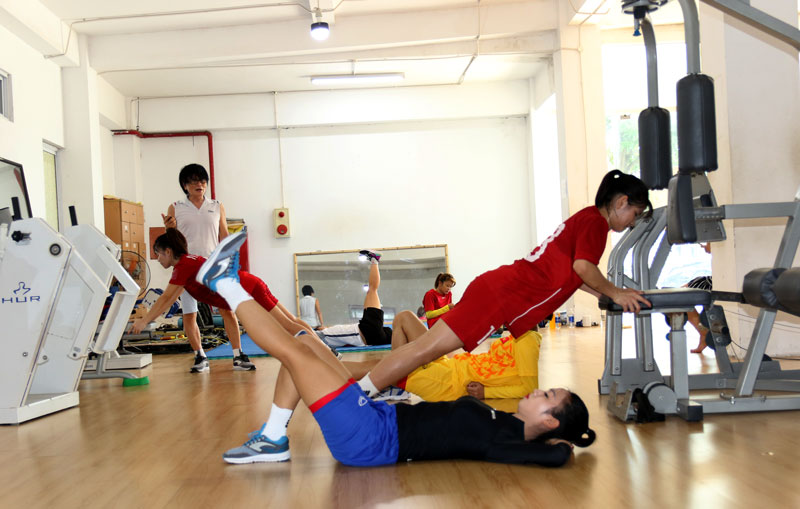 "I have many times working with players, both men and women, not only national teams but also young teams. After a period of working with women players, I realized that they hurry over men players. The women players want to quickly recover to continue playing. I have explaned for them about the recovery process. Medical issues in sports are very important. I think both men and women need the concentrate and timely treatment to keep the best performance. I appreciate the spirit of women players to complete my lessons, even very difficult". Dr. Choi said.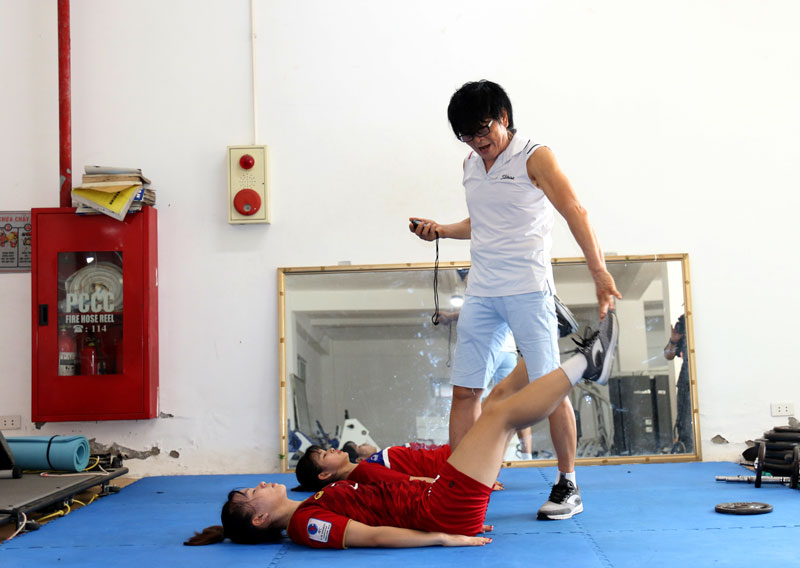 Nguyễn Thị Liễu who faced many injuries shared: "The method of Dr. Choi very special. I feel that my injury has recovered by 50%. He has a unique process for each player to suitable with the injury treatment".
Young player Ngô Thị Thư argued: "I have practiced with Dr. Choi for 3 months. I think his method very good. Even tired, I have seen the good sign, my leg is better".
Player Trần Thị Duyên (PP Hà Nam Club) who started practicing with Dr. Choi 1 month ago said: "Mr. Choi very focus on our treatments. The facility qualification here is also better than in our club".