Việt Nam lose to Qatar in friendly U19 event
Việt Nam's U19 team lost to Qatar 1-4 in the first match of the four-nation international friendly tournament held in Qatar on September 16.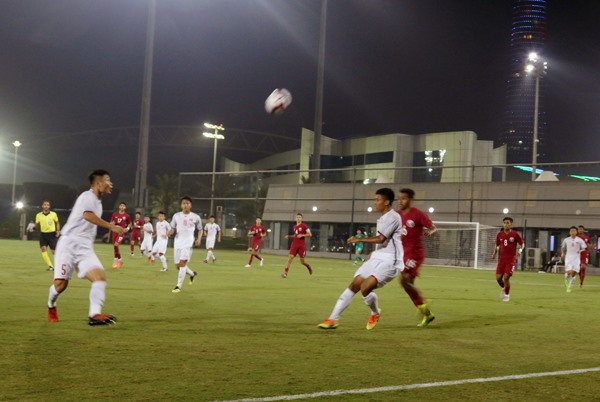 The visiting side played defensively from the first whistle. However, with the hometurf advantage, Qatar pressed early and managed to score three goals in the first half.
After the break, coach Hoàng Anh Tuấn changed his tactics and squad to get back in the match but they still conceded one more.
In the closing minutes of the game, Văn Tới narrowed the gap to 1-4 for Việt Nam with a goal from the 11m spot.
On September 19, Việt Nam will meet Ivory Coast who lost to Uruguay 1-3.
The event is a warm up for Việt Nam before they fly to Indonesia to take part in the 2018 AFC U19 Championship finals, which will run from October 18 to November 4, drawing the participation of 16 teams. Việt Nam are in Group C with Australia, South Korea and Jordan.
The top four teams of the tournament will qualify for the 2019 FIFA U20 World Cup scheduled to take place in Poland next year.
In 2016, under head coach Hoàng Anh Tuấn, Việt Nam progressed to the semi-final of the AFC U19 Championship and won a ticket to compete at the FIFA U20 World Cup.