Hà Nội enter final of National Women's Football Cup
Hà Nội crushed HCM City 4-0 to enter the finals of the National Women's Football Cup.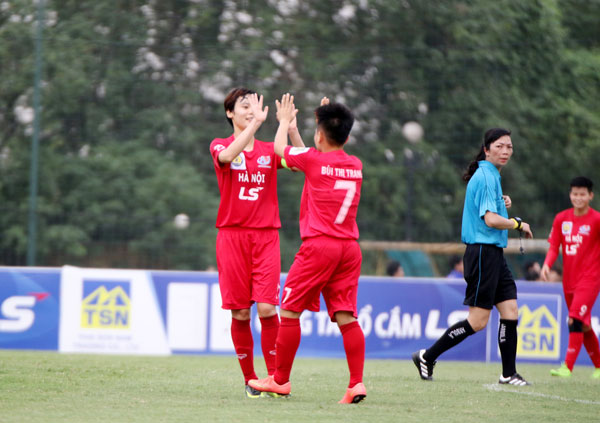 In Hà Nội on Tuesday (May 28) the home team only needed a draw to get a ticket to the final, but coach Nguyễn Anh Tuấn was in no mood to take it easy and used his key strikers like captain Phạm Hải Yến, Nguyễn Thị Huế and Bùi Thị Trang.
In the first half, HCM City showed they were no pushovers, soaking up intense pressure and conceding a lone goal in the 32nd minute to Yến.
After the break things changed.
First Yến received a superb pass from Huế and slotted the ball in for the second goal.
She then made an assist for Trang to score the third.
Vũ Thị Nhung rounded off the tally, heading in a corner kick from Trang.
Hà Nội topped group A with six points from two matches and will meet the winner of group B, Phong Phú Hà Nam, in the final on May 31.
Sơn La and Thái Nguyên will play in the third-place playoff match on the same day.
The first ever National Women's Football Cup attracted six teams.
The tournament has a total prize money of VNĐ300 million (US$13,000).