FIFA instructor conduct the Refereeing Technical meeting with the Vietnam women's team
This morning (June 28), the Vietname women's team had an exchange and acquired knowledge about the technical issues of the the 2023 Women's World Cup with FIFA Instructor Etsuko Fukano.

29/06/2023 16:54:21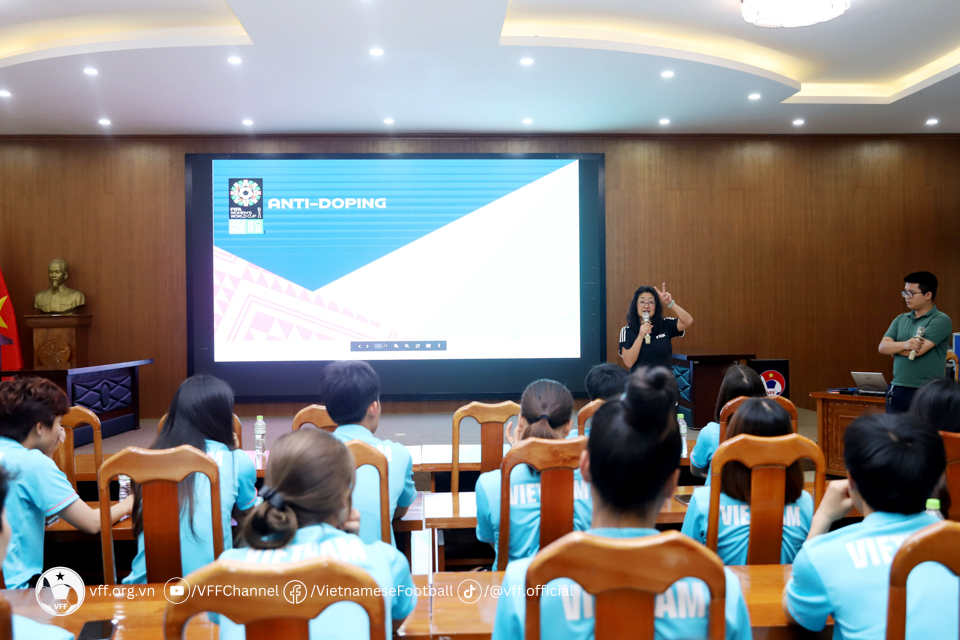 At the beginning of the meeting, instructor Etsuko Fukano congratulated the Vietnam women's team for the first time participating in the women's world cup. The Japanese instructor also emphasized that this is an activity for all countries that have teams participating in the 2023 Women's World Cup and is an important part because, on the field, the main interaction is between players and referees.
The discussion consisted of two main parts: issues related to anti-doping and the rules of the game, especially the referee's decisions in possible cases on the field.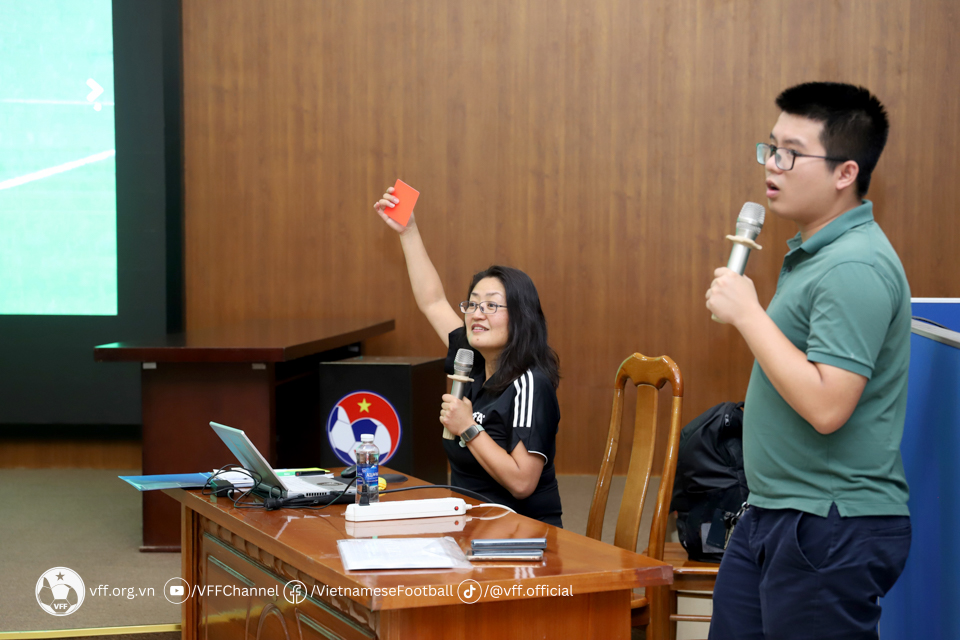 The 2023 Women's World Cup will have the participation of 107 match officials including 33 referees, 55 assistant referees, and 19 video match officials. Referees will be supported by goal-line technology and VAR to ensure the accuracy of decisions in the match.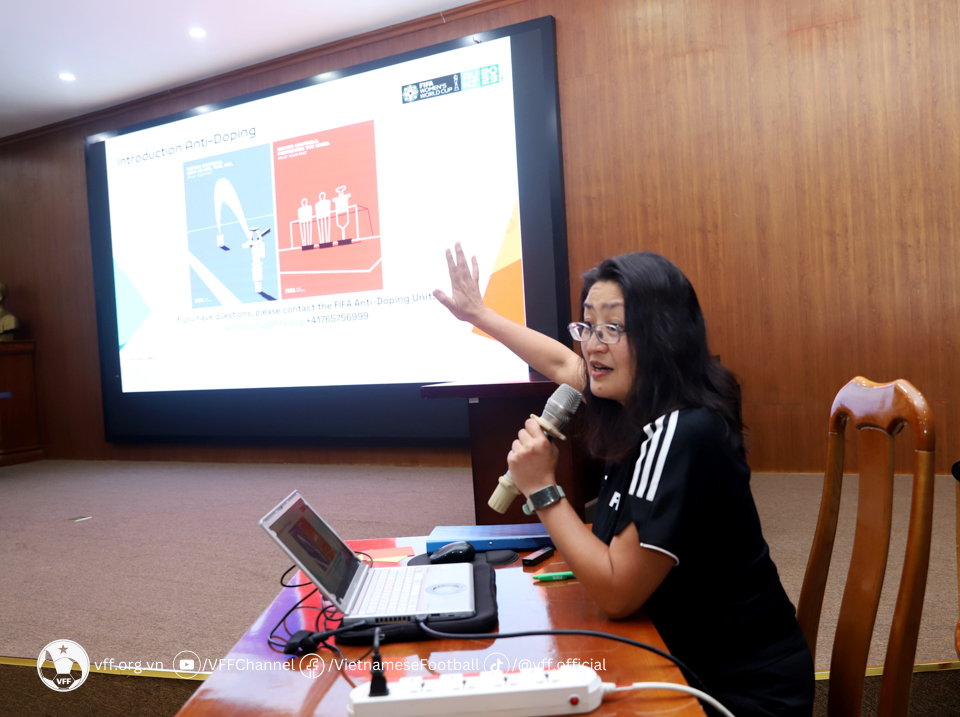 Instructor Etsuko Fukano also took the time to answer players' questions and share practical experiences to help players gain more knowledge before entering the upcoming important tournament.