FIFA nutrition and fitness expert supports the Vietnam women's team in Germany
In order to help teams have the best preparation for the Women's World Cup, FIFA sent Dr. Ellena Tuner – Fitness and nutrition expert for female players to Germany and accompanied the Vietnam women's team from June 13 to June 17.

15/06/2023 16:09:31
This morning, Dr. Ellena Tuner had a talk and exchange with the players about traveling, limiting the effects of time difference, nutrition and special health issues for women. On the basis of documents from FIFA experts, the players are provided with knowledge about adjusting sleep and suitable foods for each activity, stage of competition, training and rest.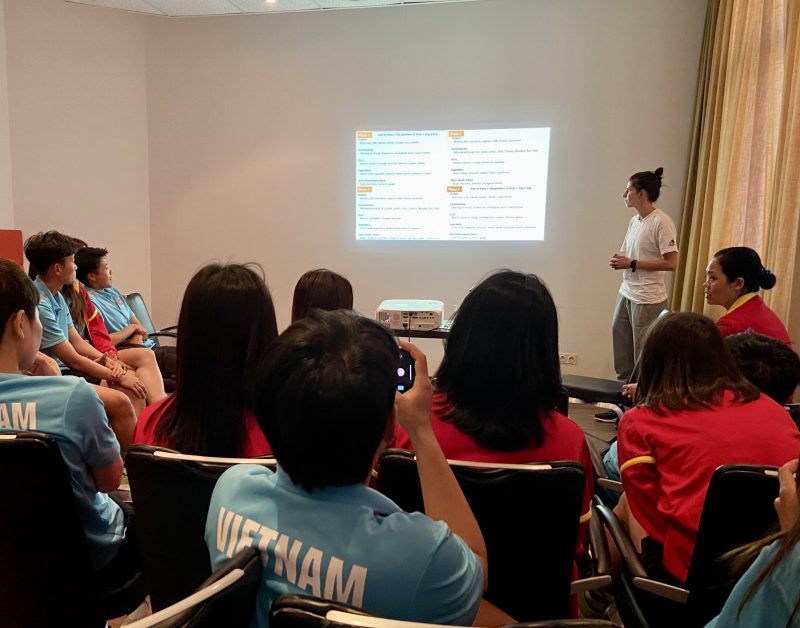 The players also exchanged openly to understand and have specific information, suitable for the Vietnam women's team and each player themselves, combined with discussions with the team's doctor to come up with a plan. The best preparation helps the players quickly adapt to the changing conditions when competing in the 2023 Women's World Cup.
On behalf of the whole team, head coach Mai Duc Chung thanked Dr. Ellena Tuner for her useful sharing. "This is the first time that the Vietnam women's team has participated in the Women's World Cup, so there are still many new things. The support and companionship of the fitness and nutrition expert from FIFA will be very helpful for the players during this preparation period."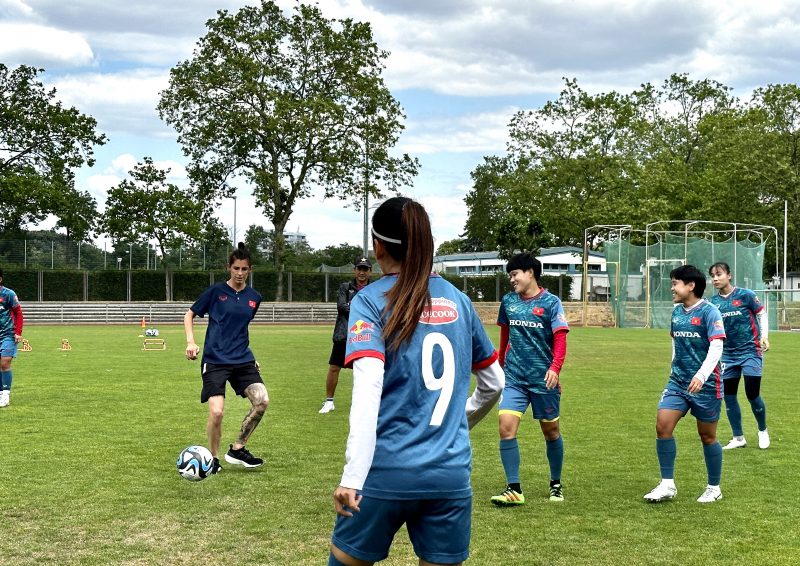 On the afternoon of June 14, the Vietnam women's team continued to have a training session to prepare for the friendly match against Short Mainz Club on June 15 at Am Sommerdamm Stadium. Dr. Ellena Tuner will be involved in supporting and guiding the players to recover from training sessions.