FIFA President thanks Vietnamese Football for beautiful actions to fight against the COVID-19
On 14th May 2020, FIFA President Gianni Infantino sent the letter to VFF President Le Khanh Hai to thanks Vietnamese Football for these beautiful actions to fight against the COVID-19 pandemic. The actions of Vietnamese Football showed the beauty value of football, which is the contribution to the country as well as society.

15/05/2020 16:10:41
In the letter, FIFA President said: "I heard about the "Thank you" campaign of the Vietnamese football community to show appreciation to medical workers, but also about the contributions of many Vietnamese clubs, coaches and players, to the nation's fight against the COVID-19 pandemic, and I wanted to congratulate all of you for these beautiful actions".
"In these difficult moments, praiseworthy initiatives like the ones in your country allow to relieve the suffering of many and offer hope in better days, and show the beautiful side of football to which I believe, a football that contributes to the good of the country and the community in which it lives, in a spirit of solidarity and sharing".
On behalf of football community, FIFA President Gianni Infantino thanked Deputy Minister, VFF President Le Khanh Hai and Vietnamese Football for having contributed, thanks to the fundamental values of sport, such as cooperation, respect, and unity, to assist people in difficulty and to support your community, passing on a beautiful message in these uncertain times.
"Together we will succeed, in Vietnam and in the world, to overcome this unprecedented situation and to continue to bring joy, harmony and happiness, thanks to our beloved sport, football". FIFA President emphasized.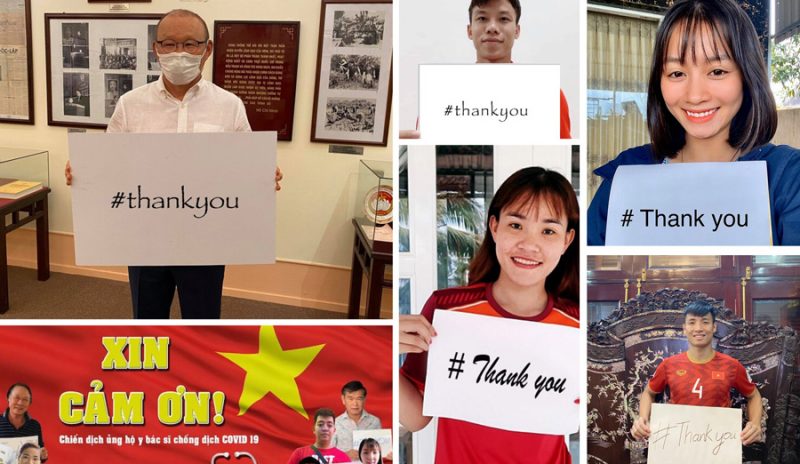 During that period, the COVID-19 pandemic affected all fields including football. Even the tournaments had to suspend, VFF still shows the proactively in the adjustment of the action plans. Besides that, at the recent meeting of the VFF executive committee, VFF President Le Khanh Hai appreciated the efforts of the committee, especially the members who in charge of manage the clubs for the following the guidances of Government about the prevention of COVID-19.  The activities of VFF, clubs, players, and other members of Vietnamese Football had a great attraction to the society.
On 23rd May, the football will officially come back with the starting of the Bamboo Airway National Cup 2020. After that, LS V.League 2020 will kick-off the 3rd round on 5th June; and the matches of LS V.League 2 2020 will start 1 day later. Besides that, the non-professional and youth tournaments also kick-off in June.
The coming back of football means that the prevention campaign of Vietnamese was succeeded.  Vietnam President Nguyen Phu Trong said that at a difficult time, every Vietnamese citizen showed the spirit and precious traditions of our country.