Head coach Mai Duc Chung announces the short list of Women's team in SEA Games 31
After the training session yesterday afternoon (April 30), head coach Mai Duc Chung announced the list of Vietnam Women's team participating in the 31st SEA Games, in which, unfortunately, midfielder Thai Thi Thao will not be able to accompany the whole team on the journey.

02/05/2022 18:47:48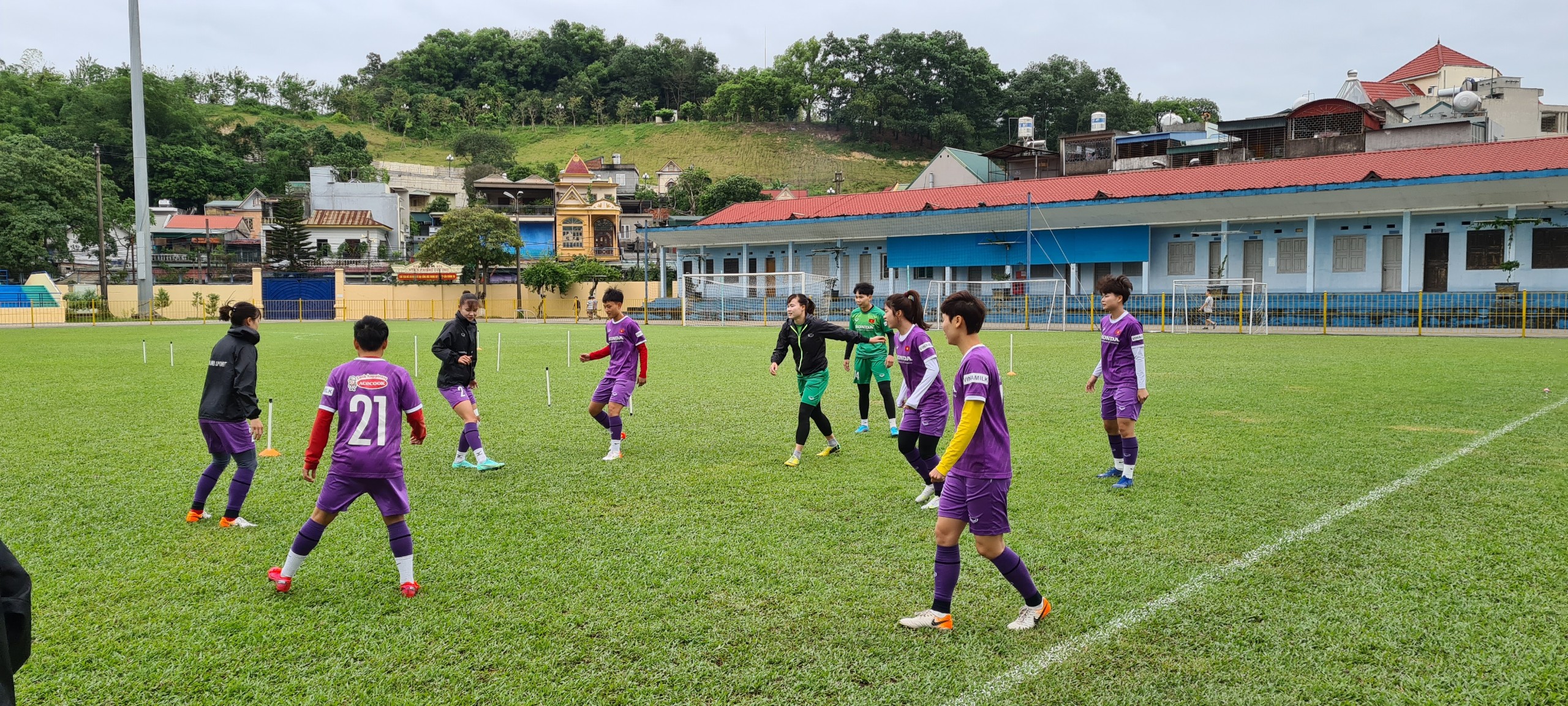 Accordingly, four players who did not attend the SEA Games include Nguyen Thi Thuy Hang, Pham Thi Lan Anh, Tran Nguyen Bao Chau and Thai Thi Thao.
Talking about this decision, head coach Mai Duc Chung said: "According to the rules of women's football at SEA Games 31, each team has only 20 athletes to participate. The coaching assistants decided to keep two more backup players, bringing the total number of players to 22 athletes. The case of Thai Thi Thao is very unfortunate, no one wants it. The shortening of the list with the criteria was also clearly defined by the Coaching assistants with the players before. The number of young players we call up is still for the purpose of training, succeeding later. Besides, in addition to the players who have played stably after the Asian Women's Football Cup, the short list is also based on professional factors when some players have not met the requirements, need more time to develop. In the morning of April 30, these four players returned to their localities."
According to the plan, from now until the official date of the SEA Games, the Vietnam Women's team will continue to maintain a main training session every day and expect to have another friendly match with Than KSVN Club on May 5. "The players move to the final step of preparation. The coaching assistants began continue to practice tactics and edit some coordination situations to perfect the formation.