Huynh Nhu: Vietnam can benefit from home comforts
Quang Ninh: Back on Vietnamese soil after a 5-0 first leg defeat, Vietnamese captain Huynh Nhu believes her side will benefit from the comforts of home in the second leg of their AFC Women's Olympic qualifying play-off against Australia on Wednesday.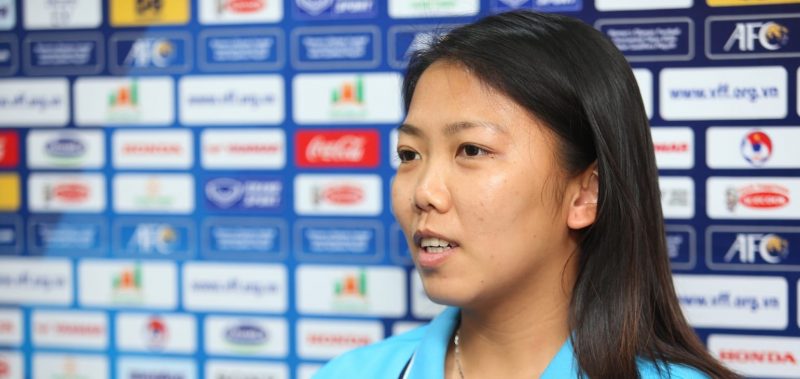 "A big factor is that, this time, as opposed to the first leg, we can play at home," said Nhu.
"The players feel more confident and we believe that they will play better than we did in the away match in Australia."
Even with an improved performance, Vietnam face the gargantuan task of overturning a five-goal deficit, an assignment made all the more difficult when considering the Southeast Asians have never scored against Australia at senior international level.
Vietnam's success story is reaching the final four teams in the race for Tokyo 2020 – the closest they have ever come to an Olympic Games tournament – and neither Nhu nor her teammates are talking about launching an implausible last-gasp bid for Tokyo 2020.
What is considered a more achievable goal is a one-off result in the second leg, or, in Nhu's case, to become the first Vietnamese player to score against the Matildas.
"In the second leg, my ambition is to score a goal – at least one," she said. "I want the team to play better, to try harder and put in a greater effort.
"The defence is important, but scoring is important, and we want to do both things in this match."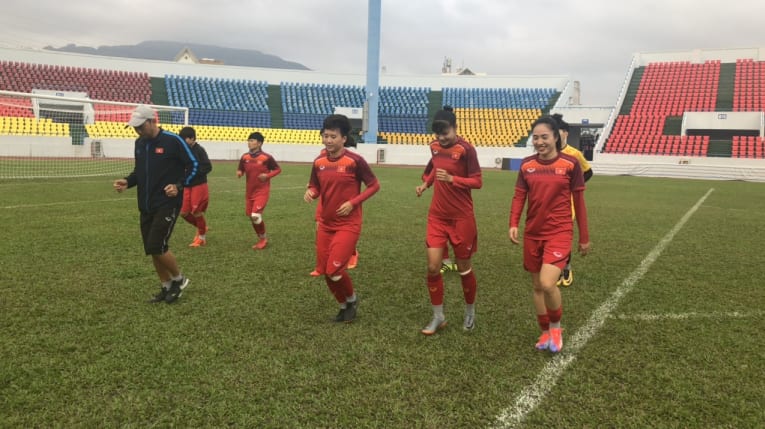 With an Olympic qualifying campaign which began in April 2019 now in its final days, Vietnam have already begun to look to the future, with several younger players being given their chance to shine for the senior team.
More games against top quality opponents, and even players gaining experience for playing for overseas clubs have been touted as ways of reducing the gap between Vietnam – now ranked sixth in Asia – and the continent's best sides.
While defender Tran Thi Hong Nhung had a brief experience playing in Thailand, Vietnamese female players venturing abroad has remained a rarity, and Nhu believes more players following Nhung's lead would benefit the national team.
"I've always wanted to play overseas," revealed Nhu, who leads the scoring for Vietnam in this qualifying campaign with three goals in five matches.
"So far, I haven't had the chance to do that, but I've always wanted to try. To play for a club in another country.
"It's not only me, I also want and see value in other players going overseas, to gain experience and to come back to help develop and improve Vietnamese football."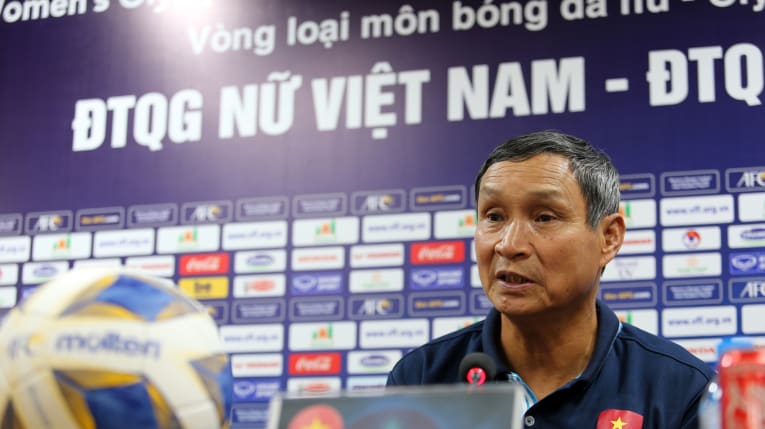 Head coach Mai Duc Chung echoed his captain's comments, saying the Southeast Asian champions – both players and coaches – must look at opportunities beyond their homeland in order to improve.
"I don't only want Vietnamese players to go overseas to play, train and learn, I also want the people of Vietnamese heritage who are playing overseas to come back to Vietnam and play for the national team," said the veteran boss.