LALIGA and the Vietnamese Football Federation have signed an MoU
Hanoi, 6th September 2023 – LALIGA and the Vietnam Football Federation (VFF) have signed an MoU (Memorandum of Understanding) in Hanoi, linking both institutions until June 2026.

06/09/2023 12:17:27
Attending the ceremony were Ms. Laura Fernandez Abad – Deputy Ambassador of the Kingdom of Spain in Vietnam; Mrs. Le Thi Hoang Yen – Deputy Director of the Vietnam Sports Adminstration; Mr. Tran Quoc Tuan – VFF President; Mr. Nguyen Quoc Hoi – Standing member of the VFF Executive Committee; Mr. Nguyen Sy Hien – Chairman of the VFF National Coach Council; Mr. Duong Nghiep Khoi – VFF General Secretary. Representatives of LaLiga attending the signing ceremony were Mr. Ivan Codina – Managing Director for South East Asia, South Korea, Japan and Australia; Mr. Pablo Casaos – Representative of LaLiga in Vietnam; Mr. Bui Vu Thanh – Founder, President of Vietnam International Sports Academy (VIIS).
The agreement will see both organisations collaborate in the exchange of expertise, with the aim of growing professional and grassroots football in Vietnam, as well as the national teams, plus developing various sports training projects.
Along with many other areas of cooperation, via LALIGA Academy Vietnam, LALIGA will organise seminars for VFF coaches, and will serve as a platform for the development of talented young players in coordination with the Vietnamese federation and other local grassroots football organisations.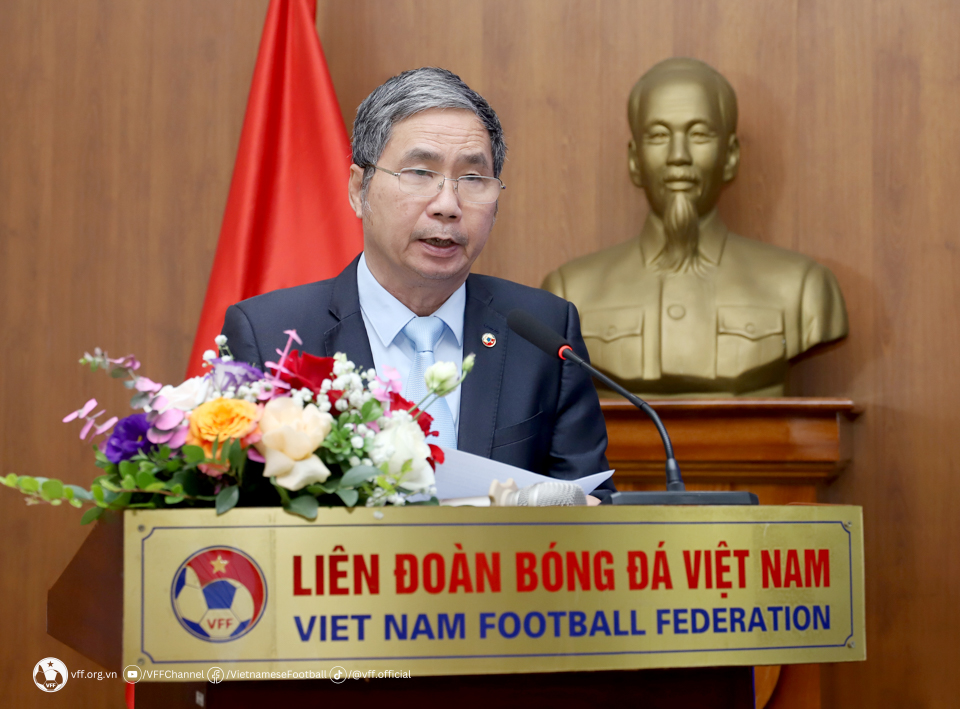 On behalf of VFF, General Secretary Duong Nghiep Khoi emphasized: "In recent years, with a consistent view on mobilizing maximum all resources for the development of Vietnamese football, including resources from the cooperative relationship between Vietnamese football and international football organizations has helped teams, especially youth football and women's football, have the opportunity to participate in valuable training programs. A good opportunity for players to learn and gain experience to prepare for the future. Cooperating with LaLiga – where the world's leading clubs gather will create opportunities for Vietnamese football to get closer to advanced football platforms in the world to learn and exchange professional experiences, accelerating innovation and professionalization in football-related fields".
"In order to prepare for the World Cup goal, the Vietnam Football Federation has built a detailed plan in the past time. With men's football, training trips and competitions with strong teams in Asia are of interest. Vietnam Team has been and will be playing friendly matches with Syria, Palestine and possibly Korea and China further. This is the preparation plan for the 2026 World Cup qualifiers. In the near future, with the cooperation between VFF and LaLiga, Vietnamese football can bring the youth team to train in Spain, thereby bringing competition experience for young players," added General Secretary Duong Nghiep Khoi.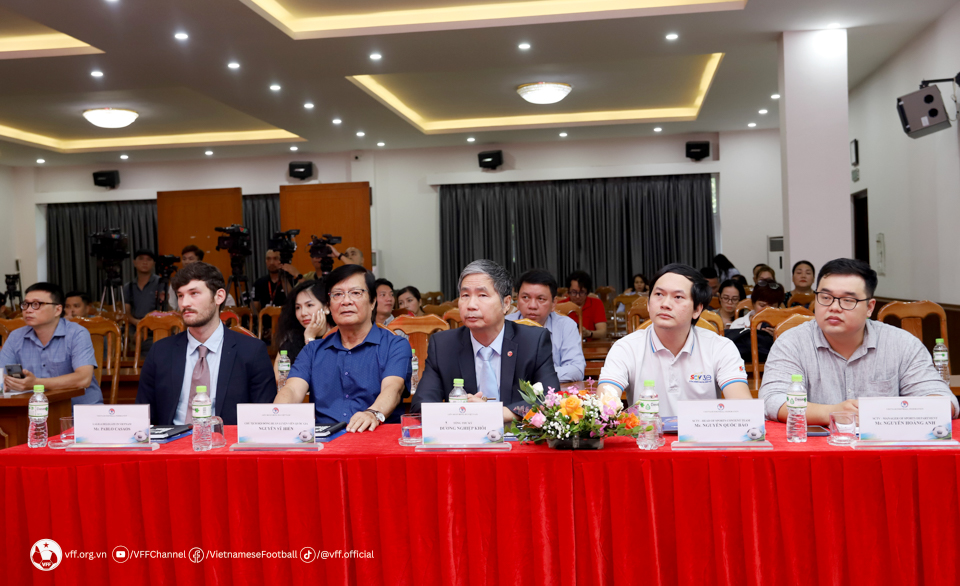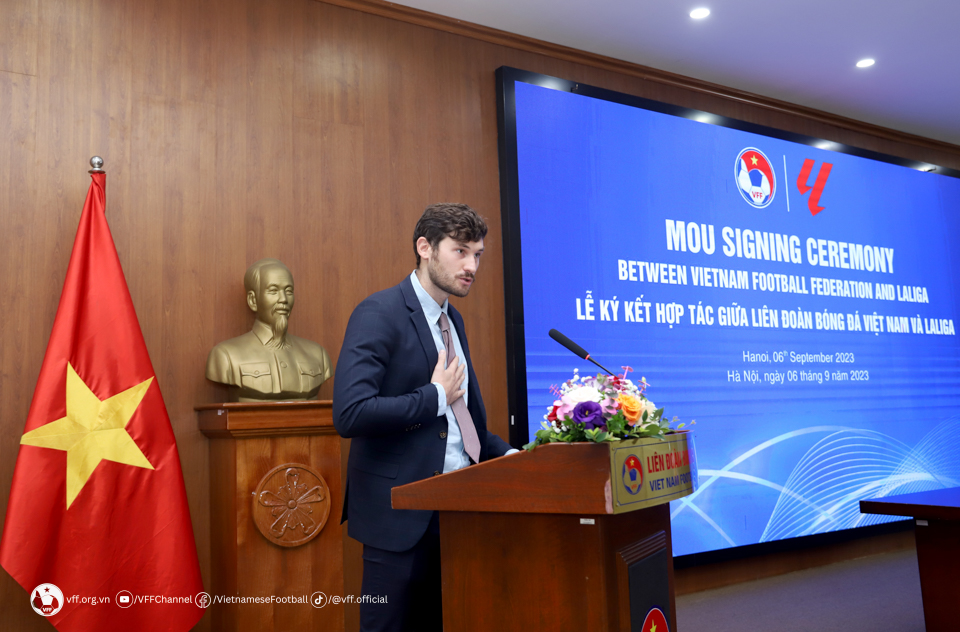 "Vietnam is a strategically important country in Asia for LALIGA and we are proud to be able to join forces with the VFF to support the growth of football and to continue learning from each other. Thanks to the support and knowledge already gained after the opening of LALIGA Academy Vietnam, and following the recently announced agreement with SCTV, we are now another step closer to the Vietnamese fans," declared Iván Codina, LALIGA Managing Director for South East Asia, South Korea, Japan and Australia.
Founder of LaLiga Vietnam Football Academy – Bui Vu Thanh shared: "I feel that sports in Vietnam need to be invested in and developed more, including football. Through LaLiga Vietnam Football Academy, children from 4-6 years old will have access to world curriculum. Besides, I find that the physical condition of Vietnamese players is similar to that of Spain, so the curriculum surrounding technical development for young talents, as is being done in Spain, is very suitable".