Juventus opens training academy in Việt Nam
Italian giants Juventus have officially opened a football academy for youngsters in Việt Nam as the club's first venture in Southeast Asia.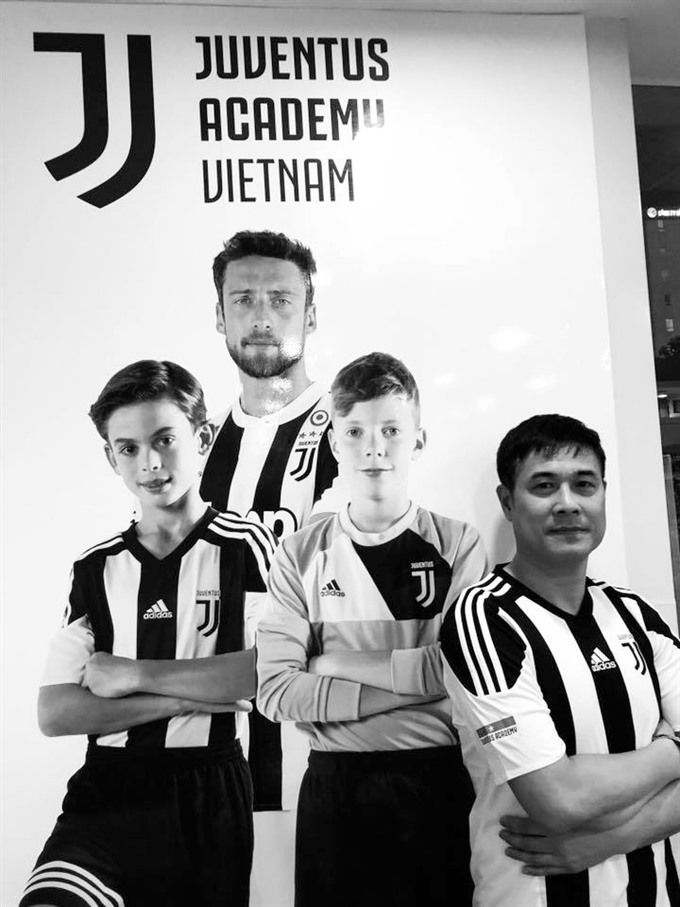 The academy is based in Bà Rịa – Vũng Tàu Province, and will provide professional training as well as nutritional care and lessons on culture, foreign languages and life skills.
Nicknamed the Old Lady, Juventus have won 34 official titles, including 13 Coppa Italia titles, seven national Super Cups titles, two Intercontinental Cups, two European Cups/UEFA Champions Leagues, one European Cup Winners' Cup, and a national record of three UEFA Cups, two UEFA Super Cups and one UEFA Intertoto Cup.
Besides newly recruited superstar Cristiano Ronaldo, the club was home to world-famous players like Michel Platini, Roberto Baggio, Zinédine Zidane, Pavel Nedved, Fabio Cannavaro, Del Piero, Gianluigi Buffon and Zlatan Ibrahimovic.
Gianluca Settanni, head coach of the global Juventus Academy, has come to Việt Nam to select the first players for the academy with the help of former coach Lê Thụy Hải, former head coach of Việt Nam's national team Nguyễn Hữu Thắng, former player Nguyễn Hồng Sơn, head coach of the U20 team Đinh Hồng Vinh, and former Sài Gòn coach Phan Văn Tài Em.
Players born from 2006–2009 are main focus of the academy, and will train for seven years.
The nationwide enrollment programme will travel to Bà Rịa – Vũng Tàu on August 10, HCM City on August 11 and 12, Cần Thơ on August 13, Đà Nẵng on August 15, Hà Nội on August 17 and Hà Tĩnh on August 19.