Thuận scores winner in VN vs Malaysia match
Ngô Quang Thuận scored the only goal in Việt Nam's 1-0 win over Malaysia in their fourth match of the ASEAN Football Federation U15 Championship…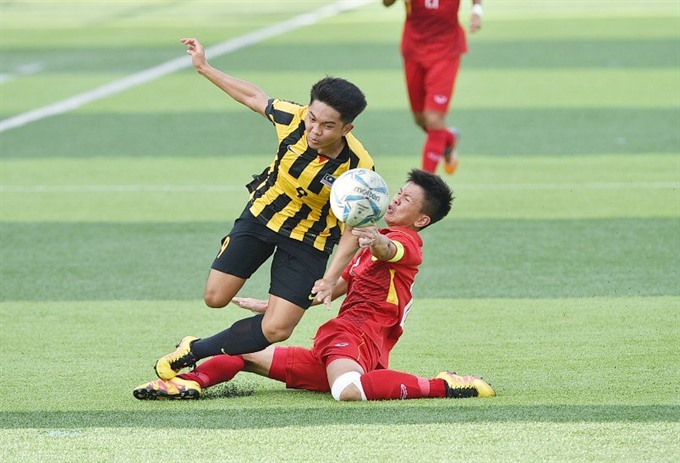 Việt Nam (in red) beat Malaysia 1-0 at their Group B match in the AFF U15 Championship. — Photo aseanfootball.org
Việt Nam settled down early in their Group B contest against Malaysia, compared with the early matches when they struggled at the start of the game.
While the Malaysians, who had yet to concede a goal before this game, were taking their time to find their footing, an early foray into the Malaysian box allowed midfielder Thuận to score in the third minute.
With their fourth win, Việt Nam have 12 points from four matches. Tomorrow, they will play East Timor, who lost 0-2 to the Philippines yesterday.