Khánh Hòa win national beach football event
Khánh Hòa won the Vietfootball Cup 2019 beach football tournament which concluded in the Nha Trang City, Khánh Hòa Province on Tuesday.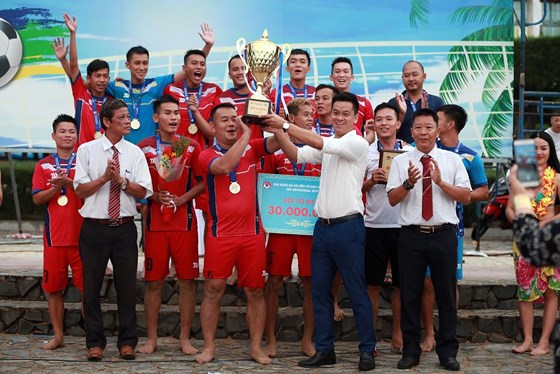 Khánh Hòa celebrate winning the title of the National Beach Football Tournament, Vietfootball Cup 2019. — Photo sggp.org.vn
Khánh Hòa beat Đà Nẵng 3-2 in a penalty shootout following a 4-4 draw after extra time in the final.
Đà Nẵng controlled the game in the early going, but the teams were neck and neck after that, with normal time finishing 3-3.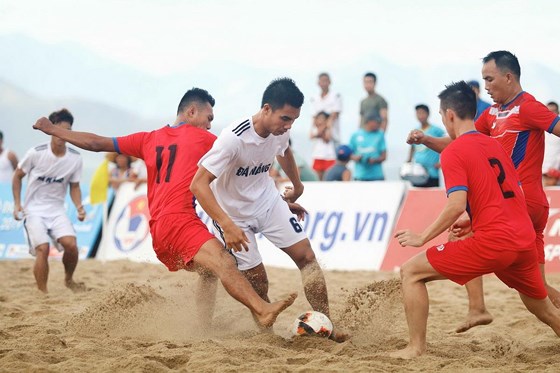 In the third-place playoff, Gia Việt Quảng Ninh beat Olympic Gym & Fitness 5-2.
Olympic Gym & Fitness won fair play award, while Ngọc Bảo of Đà Nẵng was the top scorer.