Phong Phú Hà Nam thrash Sơn La at national football champs
Defending champions Phong Phú Hà Nam thrashed Sơn La 5-0 in the opening match of the National Women's Football Championship – Thái Sơn Bắc Cup…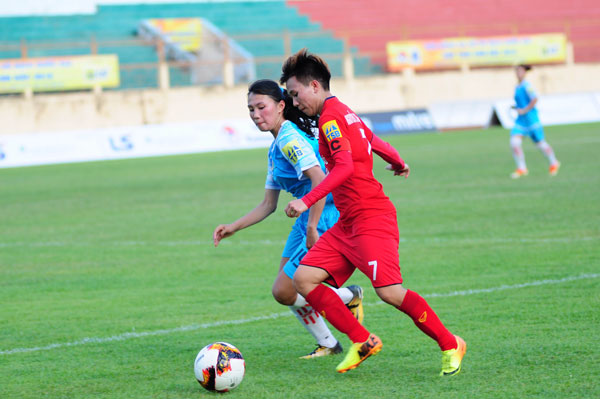 Defending champions Phong Phú Hà Nam vs Sơn La in the opening match of first leg of the National Women's Football Championship, Thái Sơn Bắc Cup, on Monday. — Photo vff.org.vn
The event was held at the August 19 Stadium in Nha Trang City, Khánh Hoà Province.
Nguyễn Thị Tuyết Dung broke the deadlock for Hà Nam in the 32nd minute, and right after the break, Nguyễn Thị Quỳnh added a second from distance.
Nguyễn Thị Nụ headed home the third, Nguyễn Thị Quỳnh netted in the 77th minute, and Nguyễn Thị Nụ completed the rout before the final whistle.
Later on the same day, Việt Nam Coal and Mineral beat Thái Nguyên 3-0.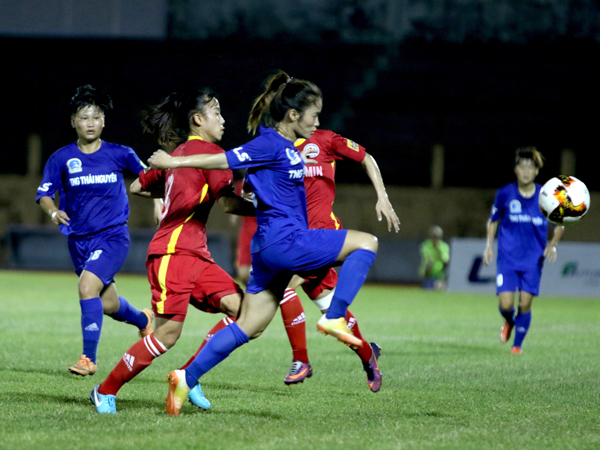 The tournament has drawn seven teams competing for a trophy and VNĐ300 million (US$13,000) in cash.