Dũng among three favourite goalies of SEA region
2018-03-05 03:26:45
Vietnamese goalkeeper Bùi Tiến Dũng is ranking third in the poll of top goalies of the Southeast Asian (SEA) region carried out by foxsportsasia.com.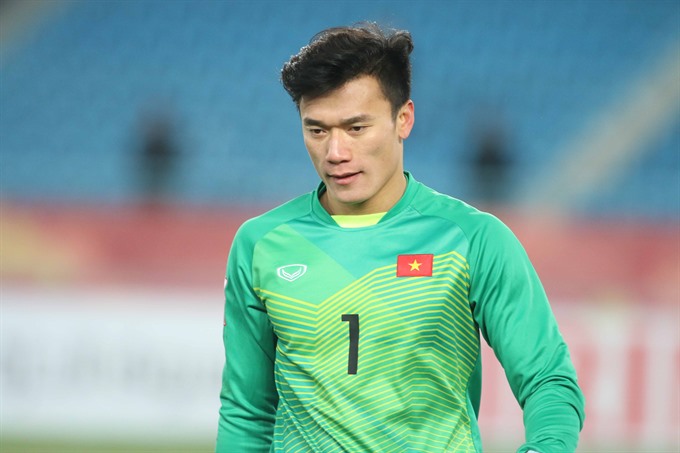 Dũng gained nine per cent of total votes. Neil Leonard Dula Etheridge of the Philippines won with 67 per cent and Kawin Thamsatchanan of Thailand came second with 10 per cent.
Both Etheridge and Thamsatchanan are competing for European clubs.
At the AFC U23 Championship in China in January, Dũng became a hero of U23 Việt Nam when he saved penalties to help Việt Nam claim the event's silver medal for the first time.
Dũng is in the line-up for his club, FLC Thanh Hóa, for the AFC Cup 2018.
Source : VNS