Hà Nội claim U19 football title
2019-03-18 11:02:49
Nguyễn Nam Trường scored the only goal to help Hà Nội beat Hoàng Anh Gia Lai 1-0 in the final of the National U19 Football Championship yesterday in the Central Highlands city of Pleiku.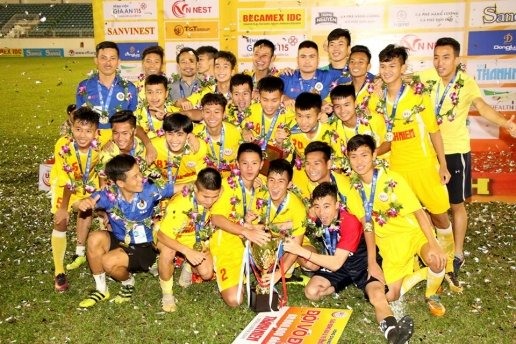 Trường netted in the 18th minute, converting one of Hà Nội's many chances in the match played at Hoàng Anh Gia Lai's home ground.
Despite pouring forward, the home side failed to find an equaliser, even after throwing all their players bar goalkeeper Nguyễn Văn Hiệp forward.
Hà Nội won the title for the fifth time and subjected Hoàng Anh Gia Lai to their second defeat in the final.
SHB Đà Nẵng and Sông Lam Nghệ An shared third place.
After the local tournament, the best players will be picked for the national team to compete at an international U19 tournament that begins in Nha Trang on March 23.
Source : VNS