HAGL beat Đắk Lắk in friendly match
2019-02-19 10:11:38
V.League 1 side Hoàng Anh Gia Lai (HAGL) beat the V.League 2's Đắk Lắk 3-0 in a friendly match held in the Central Highlands province of Gia Lai over the weekend.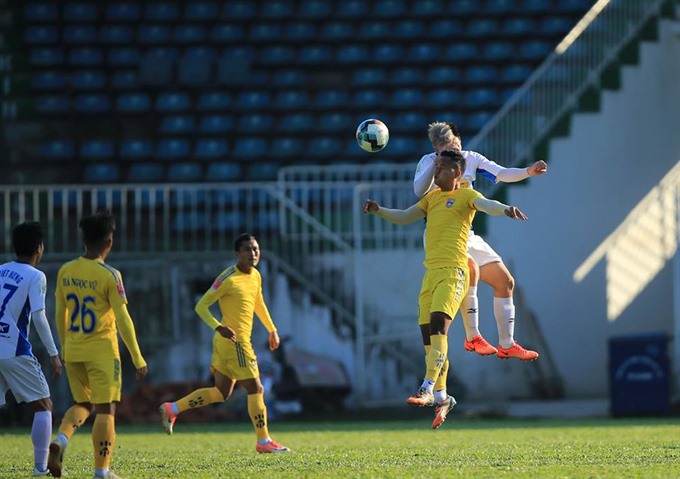 Jamaican striker Chevaughn Walsh scored two goals, while Bùi Ngọc Tín netted the other.
The event was a warm up for HAGL to prepare for the upcoming new football season.
HAGL didn't have key players Lương Xuân Trường and Nguyễn Công Phượng in their line-up as Trường has joined Buriram United Football Club of Thailand and Phượng has left for K League club Incheon United, both on loan deals.
Without Trường and Phượng, the club hopes midfielders Nguyễn Tuấn Anh, Trần Minh Vương, Nguyễn Phong Hồng Duy and striker Nguyễn Văn Toàn will step up for the upcoming league season.
HAGL will face Sanna Khánh Hòa at the Nha Trang Stadium in the first round on February 23.
Source : VNS