U19s to play international tourney in Nha Trang
2019-03-23 11:52:29
A team of 23 players have been called up for the national U19 squad for an international tournament which will be held in Nha Trang from March 23-30.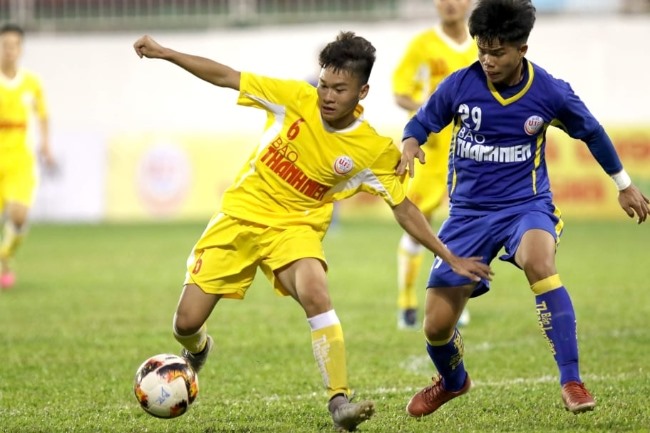 Reigning champions Hà Nội FC will be sending seven players including striker Nguyễn Văn Tùng, midfielder Nguyễn Nam Trường, defender Vũ Tiến Long and goalkeeper Quan Văn Chuẩn.
Hoàng Anh Gia Lai, the national runners-up last season, also have seven players named.
The will be guided by Hoàng Anh Gia Lai coach Guillaume Graechen and his assistant Đinh Văn Dũng from Sông Lam Nghệ An.
The team started training yesterday.
They will face Myanmar, Thailand and China in a round robin format. The two best teams will compete for the gold medal.
Source : VNS