VFF and Mr. Park Hang-seo were unanimously extended the contract
2019-11-06 10:43:51
After a period of discussion, Vietnam Football Federation (VFF) and Head coach Park Hang-seo now have found a consensus on the extension of the contract to take charge of guiding the Vietnam Football National Team and U23 Vietnam.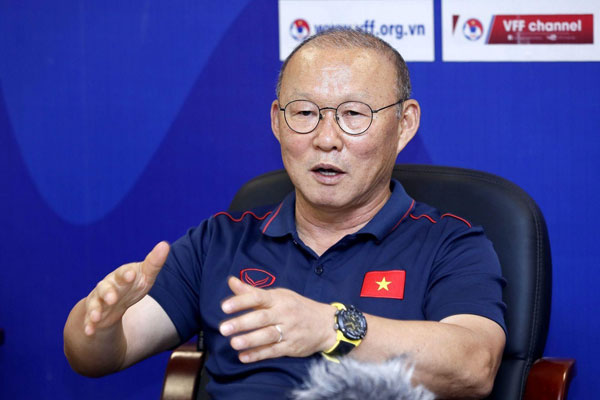 This is not only good news for the supporters but also the respect and recognition for the great contributions of coach Park Hang-seo after the time working as a Head coach of the national team and U23 Vietnam. In 2 years, besides the strong investment of VFF for the national team, Coach Parks Hang-seo, accompanied by his partners, has created a big change in promoting the maximum strength of the national team and U23 Vietnam. Because of that, Vietnam reaches impressive achievements on the regional and continental arenas, thereby bringing a lot of emotions to the supporters. Starting with the historical journey of the U23 Vietnam at the U23 Asian Championship 2018, following by the achievement of reaching the semi-final of the Asian Games 2018, and excellent get the title of AFF Suzuki Cup 2018 and reached the quarter-finals of the Asian Championship 2019. Recently, under the guidance of Head coach Park Hang-seo, Vietnam Football National Team also has 3 victories at the 2022 World Cup Qualifiers in Asia.
The signing ceremony of a contract extension between VFF and Coach Park Hang-seo will be held on November 7 in Hanoi.
Source :