Việt Nam beat Laos 1-0 in U16 womens' qualifier
2019-03-05 09:13:39
Vilayphone Phengsana scored an own goal to help Việt Nam beat Laos 1-0 in the Asian Football Confederation Women's U16 Championship qualification's second match of Group A on Sunday at the National Stadium in Phnom Penh, Vientiane.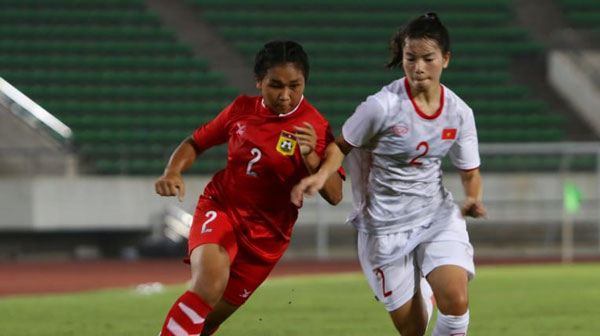 Both teams played out a goalless first half, but things changed 10 minutes after the interval when the unfortunate Phengsana blocked the ball into her own net.
In the other match in the group, Australia beat Iran 2-0 to take top spot.
They play second-placed Việt Nam on Tuesday while Iran will take on hosts Laos.
Source : VNS