Việt Nam beat Myanmar in U21 football tournament first round
2018-12-17 11:15:05
Việt Nam came from behind to beat Myanmar 5-2 in the opening match of the Thanh Niên (Young People) newspaper International U21 Football Tournament on Wednesday.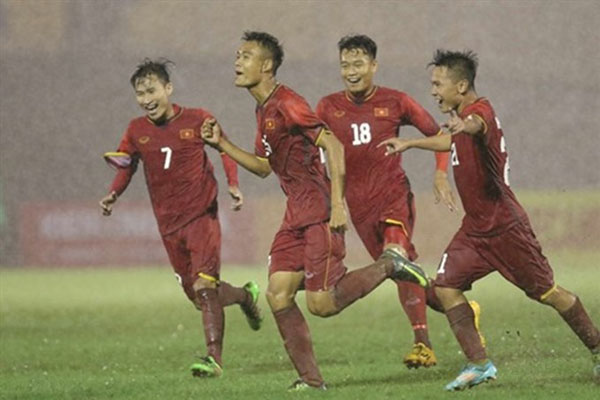 The game was held at Tự Do Stadium in Huế City, the central province of Thừa Thiên Huế.
Just 22 minutes in, both Win Naing Tun and Myat Kaung Khant had scored to give Myanmar a lead of 2-0.
Then the hosts fought back. Văn Xuân and Minh Dĩ notched the goals for Việt Nam to level the score before the first half closed.
After the break, Việt Nam continued to dominate the game. Their efforts paid off with three more goals from Thanh Bình (two goals) and Đức Nam.
The same day, Malaysia beat South Korea 1-0.
Việt Nam will next face Malaysia, while South Korea will take on Myanmar on Friday.
They are the only four teams in the event. The winner will take home US$12,000, while the second and third placed teams will receive $7,000 and $5,000, respectively.
This is the second time the competition has taken place in the ancient imperial city, which also hosted the National U21 Championship last month. The Vietnamese team includes the top players from last month's event.
Japanese representative Yokohama lifted the trophy in last year's tournament in the Mekong Delta city of Cần Thơ.
Source :