Việt Nam cruise past Brunei in opener
2019-03-23 11:54:49
Việt Nam got off to a good start in a comprehensive 6-0 victory over Brunei in their opening match in Group K of the 2020 AFC U23 Championship qualifying round yesterday.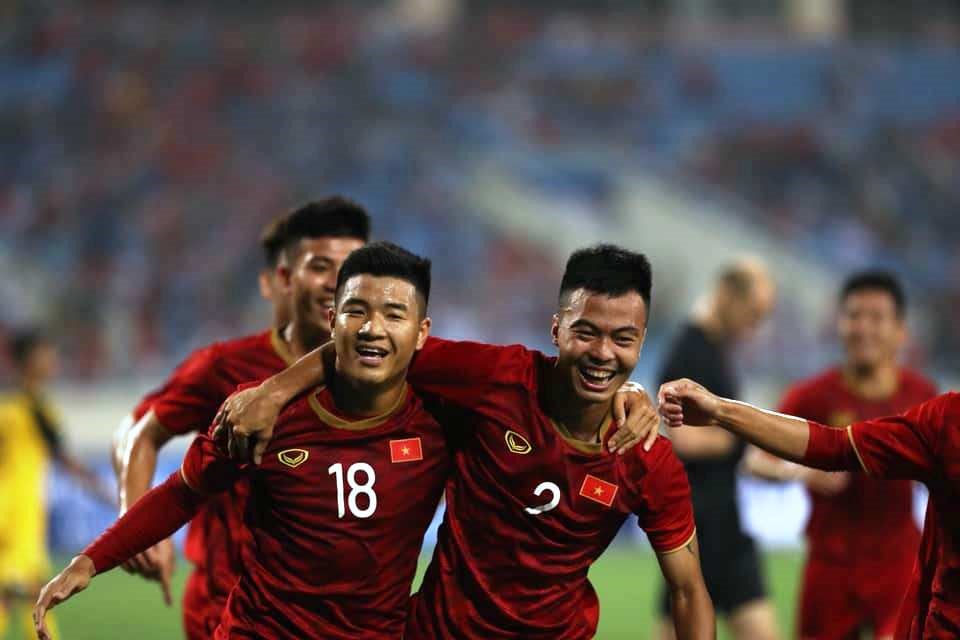 The match was held at the Hà Nội's Mỹ Đình National Stadium.
The hosts entered the game with confidence and quickly controlled the tempo.
Just 11 minutes in, after receiving a spectacular pass from Đỗ Thanh Thịnh, Hà Đức Chinh headed in the opener for Việt Nam.
Seven minutes later, Nguyễn Hoàng Đức had a glorious opportunity to widen the lead after receiving a pass from Trương Văn Thái Quý but skewed his effort wide.
Việt Nam's attacking efforts soon paid off with a goal from Nguyễn Thành Chung in the 24th minute.
Following a pass from Triệu Việt Hưng, Huỳnh Tấn Sinh put his header past Brunei's goalkeeper Muhammad Asmin, only for it to be stopped by the crossbar. But Chung was lurking nearby to get on the rebound and double the score for Việt Nam.
A series of attacks by Việt Nam followed, but Asmin managed to keep his team in the game. Before the first half ended, Thanh Bình raised the score to 3-0 for the hosts.
After the break, Việt Nam continued to dominate. Coach Park Hang-seo decided to change his attacking line-up, replacing Chinh with Nguyễn Quang Hải.
Within just 15 minutes of the restart, Việt Nam widened the lead once again. Hải moved skillfully into the penalty area before passing the ball to Việt Hưng, who raised the score to 4-0.
The visiting tried to respond but their efforts missed the mark.
In the 75th minute, Hải was fouled by defender Muhammad Aminuddin, winning a penalty for Việt Nam. Huỳnh Tấn Sinh put his name on the scoresheet easily from the ensuing spot kick.
In the dying minutes, Việt Nam scored their sixth goal from another penalty. Đức was pushed to the ground in the penalty area and Hải took the chance to finish the match of 6-0.
In the other Group K match, Thailand thrashed Indonesia 4-0 as they opened their qualifier campaign in impressive fashion.
Việt Nam, runners-up at the previous tournament, are hosting Group the group.
Việt Nam will take on Indonesia on March 24 and Thailand on March 26. There are 44 teams taking part in the qualifying round's 11 groups. The teams that top their groups and the four best second-placed ones will qualify for the finals, with hosts Thailand taking an automatic berth.
Source : VNS