Việt Nam get off to winning ways
2018-11-20 10:45:24
Việt Nam got off to a winning start in the ASEAN Football Federation (AFF) Championship beating Laos by three goals to nil.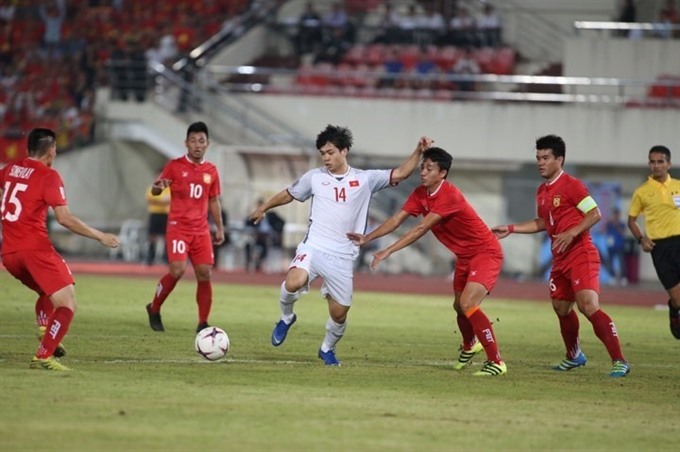 Strikes from Nguyễn Công Phượng and Nguyễn Anh Đức in the first half followed by a second half effort from Nguyễn Quang Hải after the break put the game beyond Laos.
It was more misery for Laos who have never beaten Việt Nam in this competition.
Despite playing away from home, Việt Nam looked confident from the off as they sought to win the tournament for the second time.
The visitors dominated the opening exchanges and went one up inside 10 minutes.
Đoàn Văn Hậu, the youngest player on the team, stole the ball from the midfield and played a neat one-two with striker Phượng penetrating the homes side's box.
Hậu hit a perfect pass putting the ball on a plate for Phượng who fired home.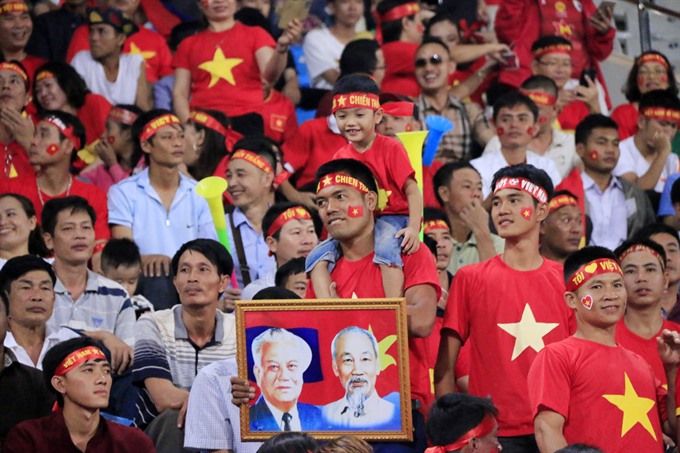 Laos who were without their best player Soukaphone Vongchiengkham tried hard to reorganised never threatened the Vietnamese goal. All of their attempts were stopped when they just reached Việt Nam area.
The Laos goalkeeper, Saymanoling Praseuth, was by far the busier of the two in the first half and as the interval approached, Đức doubled the lead, heading home from close range.
After the break with a comfortable two goal cushion, the visitors could afford to take their foot of the gas.
As the clocked ticked, Việt Nam were awarded a freekick on the edge of the box and almost like a carbon copy of his goal at the U23 Championship in China in January, up stepped Hải to put the game to bed.
"Playing against the hosts was a little bit difficult for us but the whole team had a good game today," said Hải after the match.
Sharing his opinion, midfielder Lương Xuân Trường said: "We hope we could continue this performance in the next games."
In the other match, Malaysia beat Cambodia by a single first half effort from Norshahrul Idlan Talaha at the National Olympic Stadium in Phnom Penh.
Việt Nam currently stand top of group A. Malaysia with the same three points are second behind only on goal difference. The two sides will meet each other on November 16 at the Hà Nội's Mỹ Đình Stadium.
Defending champions Thailand will visit East Timor while Singspore will host Indonesia today.
Source : VNS