Việt Nam lose to Thailand in semi-finals of AFF U16 event
2018-05-12 20:34:40
Việt Nam lost to Thailand in the semi-finals of the AFF U16 Girls' Championship in Indonesia yesterday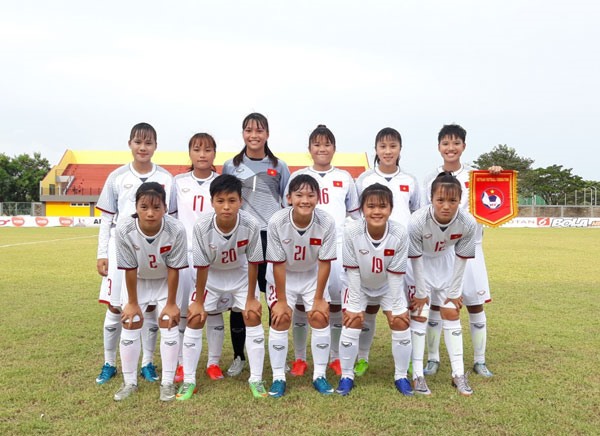 The Vietnamese girls were defeated 4-5 in a penalty shootout following a goalless draw in official time and so miss the chance to play in the final.
In the other semi-final match, Myanmar beat Laos 6-5 after the two sides tied 1-1 in official time.
Việt Nam will meet Laos in the third-place match on May 13 at Bumi Sriwijaya Stadium.
Source : VNS