Việt Nam step a little closer to Tokyo Olympics
2019-04-08 08:56:22
Việt Nam women's national football team has taken one step closer to Tokyo and the 2020 Olympics.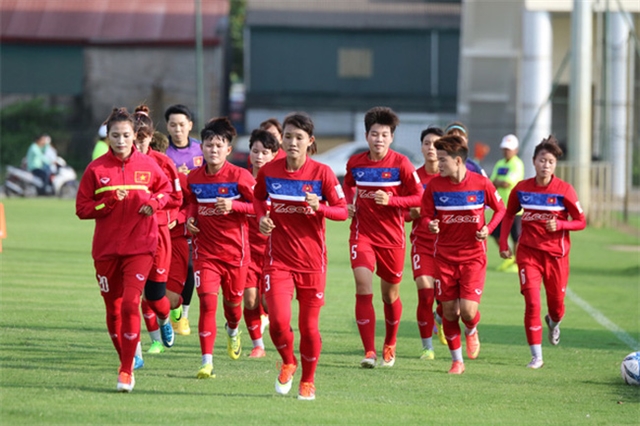 In their Group B qualifier at the Transportation Institute Stadium in Tashkent, Uzbekistan, they beat Hong Kong by two goals to one.
That's now played two, won two for Việt Nam who will face Jordan in the last group match on Tuesday.
Victory in that game will see them top the group and head into the third round of qualifiers.
From the off, Mai Đức Chung's players attacked strongly and found the opening goal after 24 minutes.
Under heavy pressure, Hong Kong's defender Sin Chung Yee put the ball into her own net to give Việt Nam a one goal lead.
Five minutes before the break, captain Huỳnh Như broke away and looped the ball over the advancing goalkeeper to double the score.
In the second half, Hong Kong played with more urgency as they chased the game and Wai Yuen-ting found the net with a bullet header, Hong Kong's first goal of the competition.
In other match of Group B on Saturday, Uzbekistan beat Jordan 2-0.
Source : VNS