VN ready for Suwon JS Cup 2018
2018-04-17 10:21:52
Việt Nam's U19 football team left for South Korea yesterday for the Suwon JS Cup 2018 which kicks off tomorrow.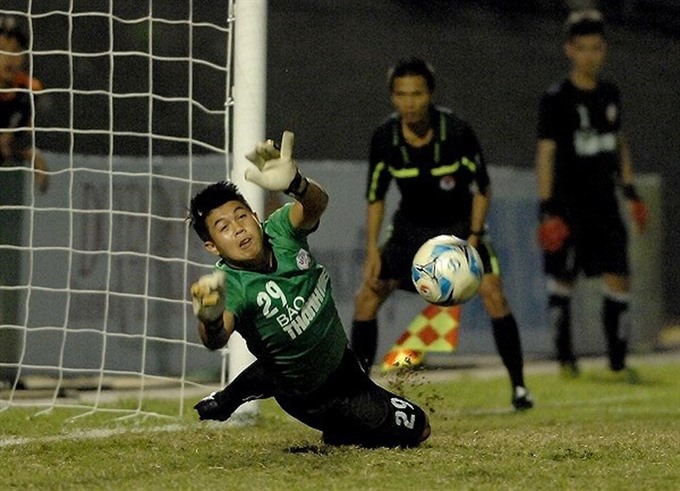 The team will train today and the event is seen as a warm-up for the finals of the AFC U19 Championship in Indonesia between October 18 and November 4.
Việt Nam is one of four teams taking part alongside South Korea, Mexico and Morocco. The first match is against Mexico on the opening day at 2pm followed by Morocco on April 20 at 6pm and South Korea two days later at 4pm.
Coach Hoàng Anh Tuấn selected 18 players for the Vietnamese side.
Tuấn only called two players of the national U19 defending champions, Đồng Tháp including goalkeeper Nguyễn Nhật Trường and midfielder Nguyễn Hoàng Duy.
While the coach named five footballers of the runners-up of the National U19 Championship, Hà Nội including striker Lê Xuân Tú, midfielders Nguyễn Hồng Sơn and Lê Văn Xuân.
Viettel Training Centre also contributed four players including one defender, two midfielders and one striker. Overseas Vietnamese midfielder Tony Lê Tuấn Anh from the Czech Republic, who joined the Bohemians Praha academy in 2011 and is in the Bohemians U19 squad, didn't qualify for the final list.
Source : VNS