Women footballers to vie for gold at regional competition
2019-07-05 09:42:02
The national women's football team started training for the Southeast Asian Championship in Hà Nội on 4thJuly.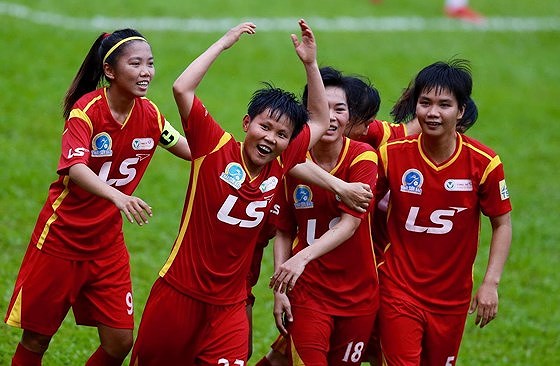 Twenty-six players have been called up to the squad, with Phong Phú Hà Nam and HCM City 1 contributing seven each.
Việt Nam Coal and Minerals have six while Hà Nội send five members to the team.
After three weeks in Hà Nội, the squad under coach Mai Đức Chung will leave for Japan for a 10-day training camp.
They will take part in the tournament in Thailand from August 13-28.
Việt Nam are in Group B with Myanmar, Cambodia and Indonesia. Group B features Malaysia, the Philippines, Singapore, East Timor and the hosts.
Last year, Thailand beat invitees U20 Australia 3-2 to take the silverware. Việt Nam claimed bronze after defeating Myanmar 3-0 in the third-place match.
Source : VNS