Khánh Hòa grab draw in futsal opener
Sanna Khánh Hoà drew 1-1 with Melaka United in their first match of the ASEAN Football Federation Futsal Club Championship in Bangkok, Thailand,…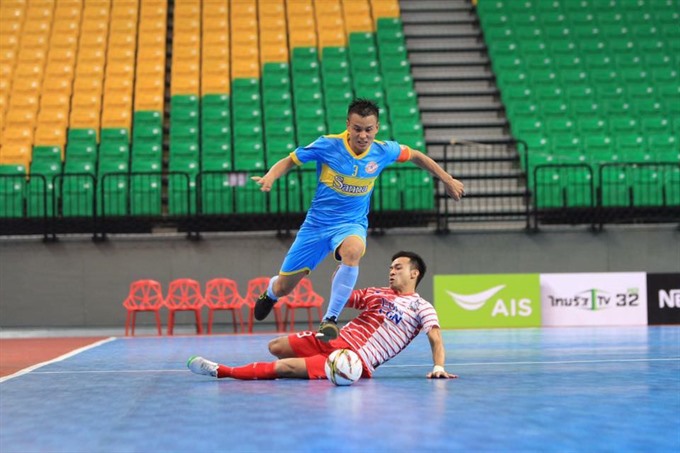 Vietnamese representative Sanna Khánh Hoà created a number of chances, but his team could only convert one into a goal at the 20th minute.
Captain Mai Thành Đạt had a perfect finish after wasting a scoring opportunity, when his shot hit the post at the 12th mark.
His teammate Khắc Chí also failed to net, although he was in a one-two situation with the Malaysian side's goalkeeper Razli.
Melaka earlier opened the score just four minutes into the match with Bahrin's unexpected kick that went straight into the net.
In the second half, Sanna Khánh Hoà continued to dominate the game, but their pivots Nguyễn Nhớ and Thành Đạt could not beat Razli for the second time.
Earlier in Group B, East Coast Heat of Australia beat Vientiane Capital from Laos 4-3 at the Bangkok Arena.
Sanna Khánh Hòa will next play group leader East Coast Heat, while Melaka will play bottom-placed Vientiane Capital today.
In the Group A matches, hosts Thai Port trounced Permata Indah of Indonesia 4-1, and Myanmar's Pyay United smashed Shah United from Brunei 8-1.